Package and Appearance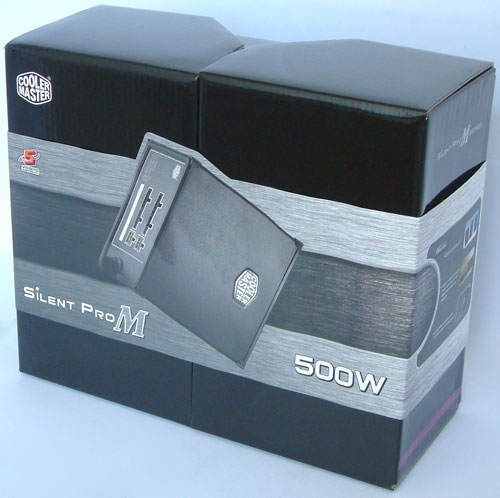 Cooler Master decided to mix things up a bit with the packaging, resulting in a look that's a bit different from other power supplies. As usual, this is just a gimmick and not necessary, but every company feels the need to come up with something "special" to attract the attention of potential buyers. The two sides of the package swing open to reveal the power supply within. Cooler Master lists all the important information on the slip around the package, which allows them to reuse the main box and simply change the paper slip for each different model.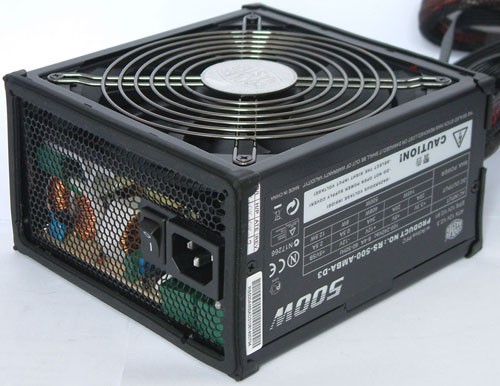 The power supply looks cool with a gigantic 140mm fan that covers the whole bottom area. The front and rear of the power supply have a rubber frame that helps to dampen vibrations during operation. This is another marketing bullet point, but in this case it actually does some useful work. Like most other power supplies, once again we have a black housing with a perforated back that lets the air exhaust from the housing.