Finally Fanless!
The first time I saw an Atom motherboard running it was actually at Intel's design center in Austin, where the Atom processor was first conceived. The most impressive part of the demo? The entire platform was running air cooled, literally, no heatsink, no fan, nothing. It was running Windows Vista and Unreal Tournament 2004 and the CPU was cool enough to touch.
But every time I take apart a system that uses the Atom processor I always find a damn fan.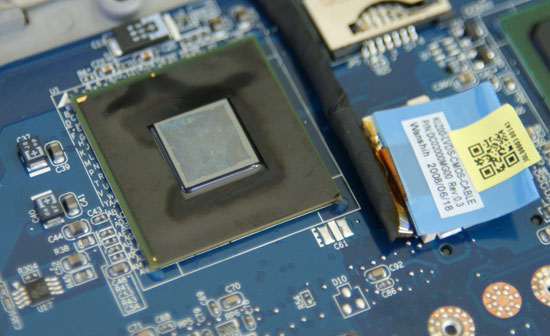 The power hungry GMCH
Part of the problem is that none of the Atom netbooks/PCs shipping are using Atom's low power Poulsbo chipset as I mentioned earlier. That didn't, however, stop Dell from completely passively cooling the Inspiron Mini.
While ASUS' Eee PC 901 has a fan just like any other notebook, the Inspiron Mini 9 relies on the heatspreader and unforced convection to dissipate heat. The heatspreader is actually a thin metal shield underneath the keyboard, responsible for carrying heat away from the CPU, GMCH and ICH on the motherboard.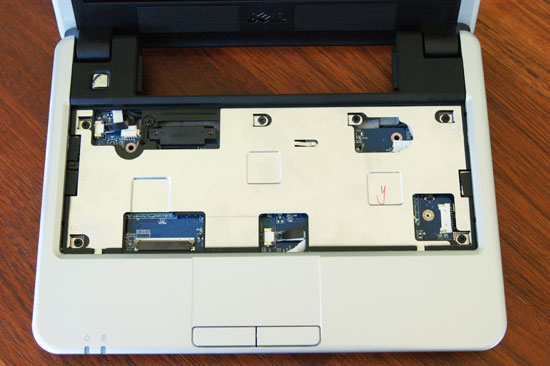 Heatsink? You're looking at it.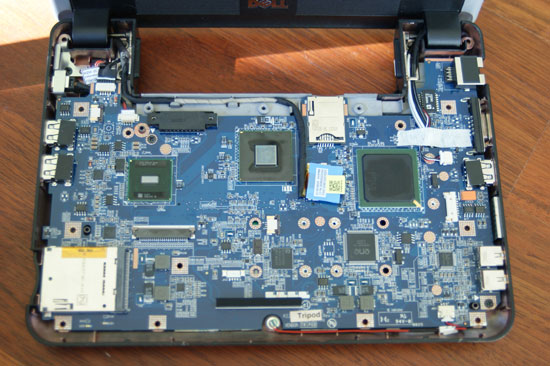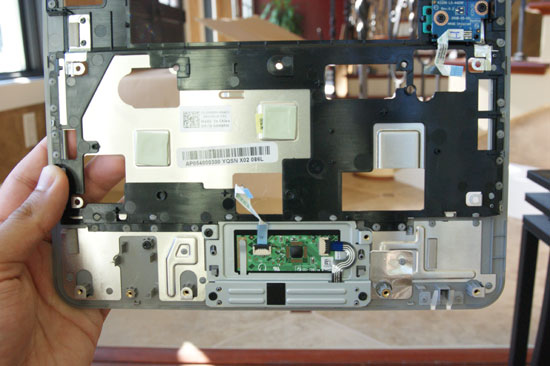 Yes, that's its heatsink
Without an internal fan and thanks to Dell's use of a SSD, there are no moving parts inside of the Inspiron Mini - making it an unusually durable notebook, the biggest things to worry about breaking are the screen and physically cracking any of the chassis. The Inspiron Mini will take a lickin and keep on tickin (yes, I just wrote that).