Packaging and Appearance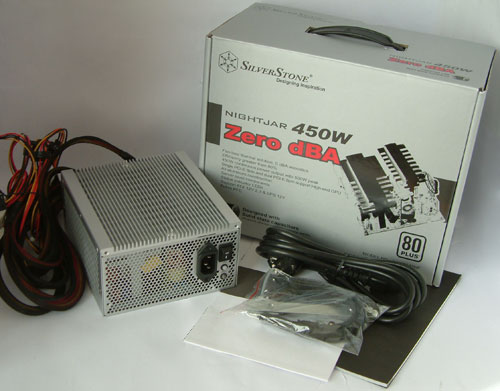 The Nightjar comes in a very sleek package and lies inside thick plastic foam. A change for Silverstone with this power supply and its package is that they're silver and not the usual black. We also find the standard manual, power cord, straps, and screws delivered with the package.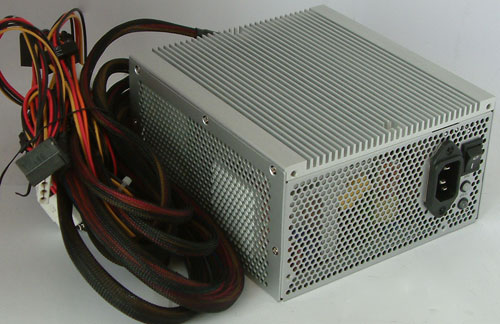 As stated, the power supply is silver, and it's perforated on all sides for better venting. The top is composed of a thick aluminum block with fins on the top. In between the fins are small openings to get air inside of the housing for additional cooling. Some electronic parts such as the coil from the primary stage have heat-conducting tape attached to transfer the produced heat to the housing, which then acts as a giant cooler for the inner parts. The power supply casing has an unusual amount of screws, which seems to be necessary to establish contact from all sides to provide the maximum cooling possible without a fan. The front has two LEDs; the first indicates the power supply is switched on since you don't hear it, and the second one shows the user if the temperature inside of the PSU is within operating limits.