This is Ronak Singhal, he works for Intel, say hello: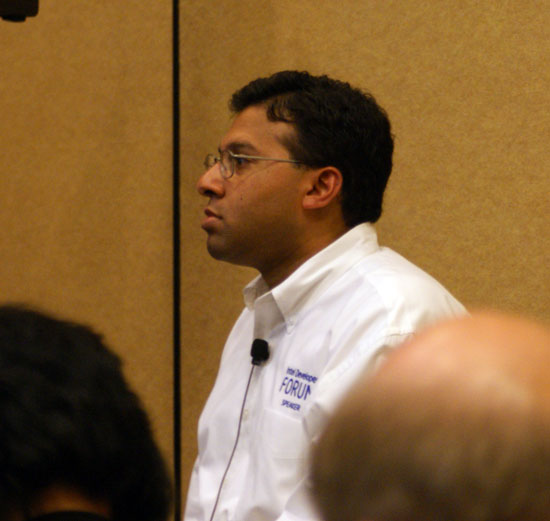 He's kind of focused on the person speaking in this situation, but trust me, he's a nice guy. He also happens to be the lead architect on Nehalem.
Nehalem of course is the latest microarchitecture from Intel, it's a "tock" if you're going by Intel's tick-tock cadence:

It's a new architecture, at least newer than Penryn, but still built on the same 45nm process that debuted with Penryn. Next year we'll have the 32nm version of Nehalem called Westmere and then Sandy Bridge, a brand new architecture also built on 32nm. But today is all about Nehalem.
Recently Intel announced Nehalem's branding: the Intel Core i7 microprocessor. I've asked Intel why it's called this and so far the best response I can get is that the naming will make sense once the rest of the lineup is announced. Intel wouldn't even let me know what the model numbers are going to look like, so for now all we've got is that it's called the Core i7. I'll use that and Nehalem interchangeably throughout the course of this article.