Individual All-Around Application Competition
Wrapping things up with our performance testing, we have results from the Futuremark PCMark testing suites as well as some of our own application benchmarking. Since the P-7811 is more of a gaming laptop than a general use laptop, results on the previous two pages take precedence over application performance. That said, when it comes to running your office, multimedia, and Internet tasks, the P-7811 is certainly more than capable.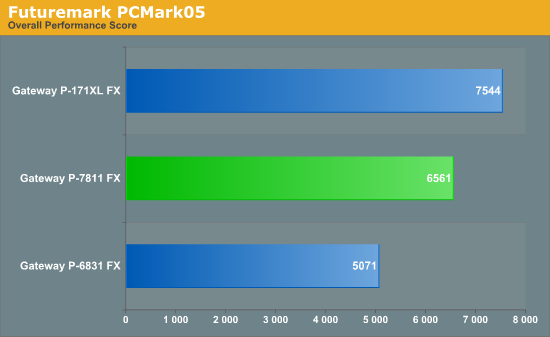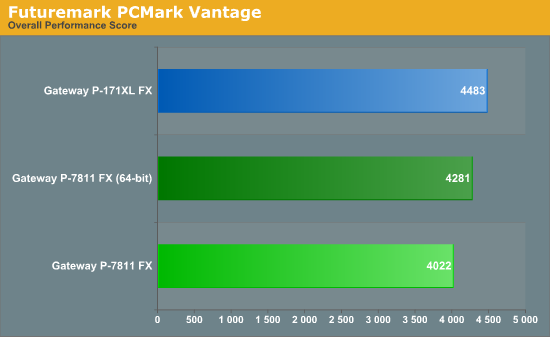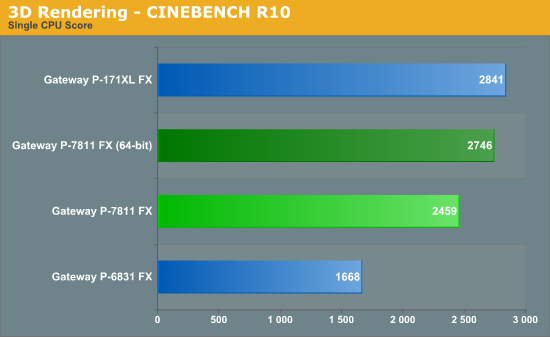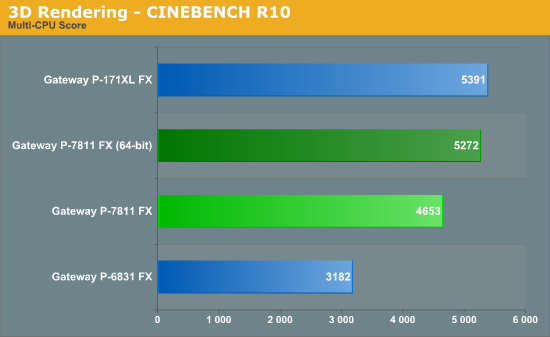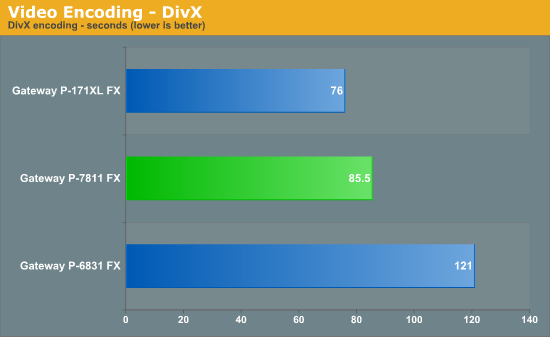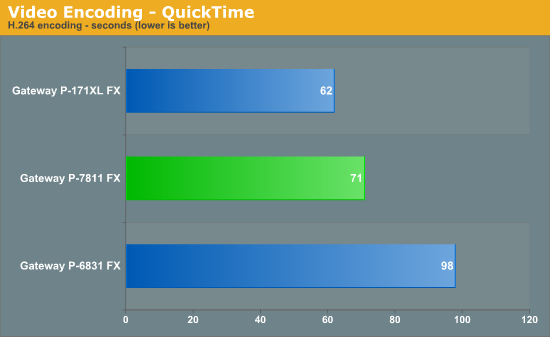 The results for the application testing are hardly surprising: faster CPUs result in better performance. PCMark is the only suite where HDD performance also plays a significant role, so the P-171XL gets a double bonus over the other laptops with its RAID 0 HDDs. The result is that the 171XL sweeps the application benchmarks.
The other interesting thing to note is that CINEBENCH and PCMark Vantage both support 64-bit operation as well as 32-bit operation. We did run the 64-bit executables and found that performance improved on the P-7811 in both tests. PCMark Vantage shows a 5% advantage for the 64-bit OS, though when we drill down to the individual scores we find that the 64-bit system leads by 5-13% in the TV and Movies, Gaming, Communications, and Productivity suites while the 32-bit version leads by 11% in the Music suite; the HDD and Memories suites are essentially tied. In CINEBENCH, the difference is around 12-13% whether running in single-core or multi-core mode.
We'd really love to see more native 64-bit applications where the user could experience a consistent 5-10% performance increase. We've seen a few specific instances where 64-bit helps out. Hopefully with more OEMs beginning to ship Vista 64-bit (like Gateway with the P-7811 and some of their desktop systems), that day is fast approaching. 4GB memory configurations are also becoming common, and it's pretty pointless to ship with anything more than 3GB without a 64-bit OS.