Installation
Kingwin provides reasonably clear instructions in the box, though their pictures could be better. Thankfully, due to the relatively light weight of the cooler, this is an easy installation using the LGA775 push pins; there is no need to remove the motherboard. Step 1 is to remove the plastic film protecting the CPU mating surface - skipping this step would be bad.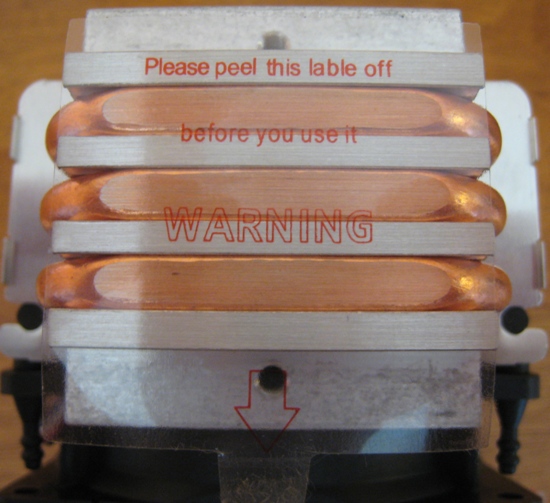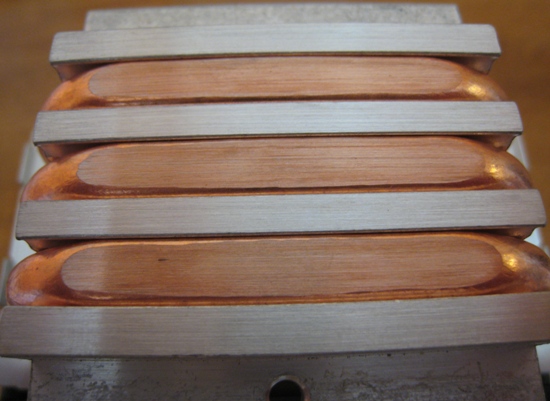 Next, attach your legs, insert the air "spoiler" (yes, it really does have one), apply thermal grease, and you're ready to mount.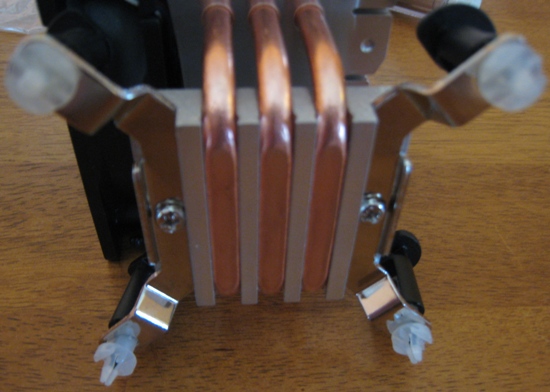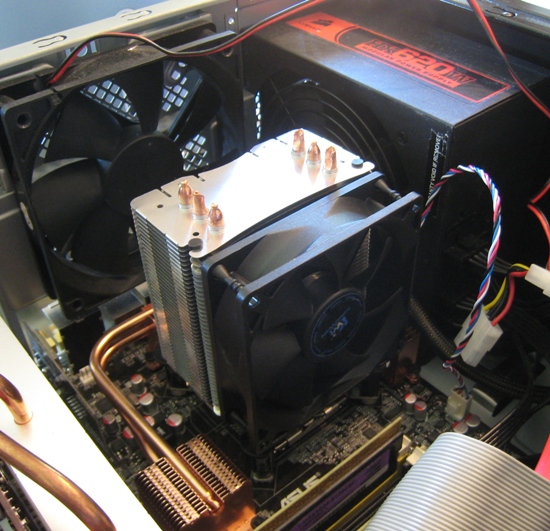 As you can tell both from the weight and from the picture, this is considerably smaller than other heatpipe coolers like the Noctua and Tuniq.