Age of Conan Performance
Age of Conan is a nice looking MMO that will soon have a DX10 path. For now, we tested everything on the highest settings except AA (set to 4x), and we enabled the advanced transparency option (which we assume is an in-game option for transparency AA, though we could be wrong).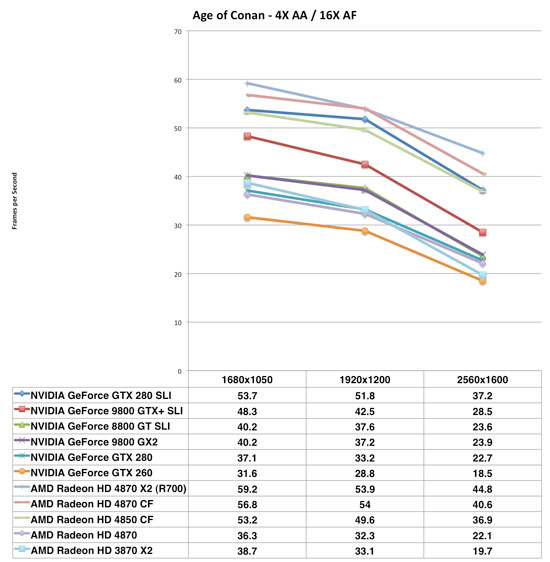 Click to Enlarge
Clearly, AMD is king in Age of Conan, with the single card performing well and terrific CrossFire scaling as well. The 4870 X2 will be quite fast here, at least in the DX9 path.
The R700 did perform a bit better here and there than multi-card Crossfire, but nothing to write home about. In general, performance between the two is very similar. And of course, if this performance holds until launch, AMD's R700 will be worth a nice premium over a single GTX 280.