The Card
Obviously, this is a large card. But like the 3870 X2, AMD has managed to keep the board fairly compact for having two GPUs and 1GB of GDDR5 on board.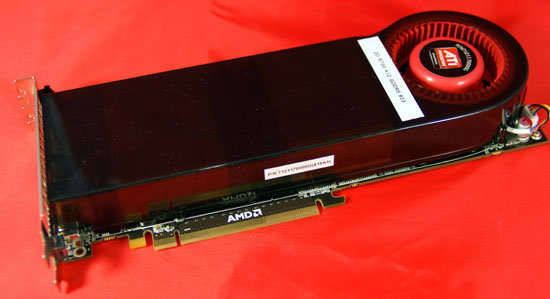 The R700 does have a plate across the back of the card like the 3870 X2, and it also has RAM on the back as well (the 4870 carries all it's RAM up front). These RAM chips are different than what is used on the single 4870, but capacity and performance should be identical.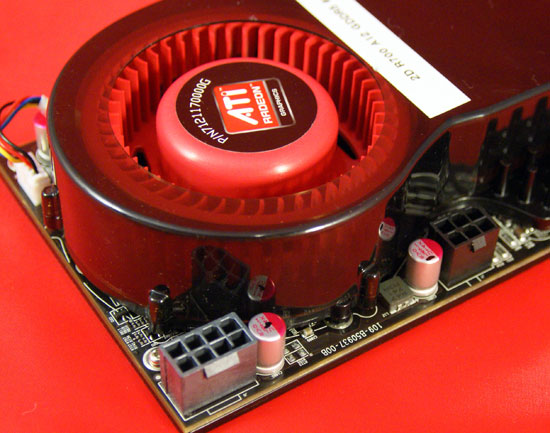 The R700 needs one 6-pin PCIe power connector and one 8-pin connector
The layout is very clean for the amount of stuff that needs to happen here.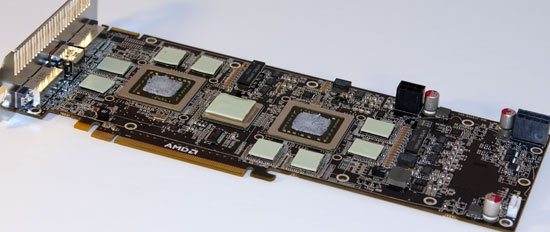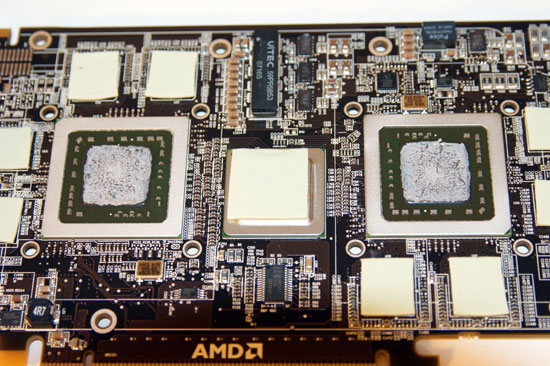 That's a black AMD PCB