Budget Laptops
Trying to keep prices down to around $500 or less invariably means one thing: there will be some serious compromises. These compromises may come in one or more areas, and how big of a problem they are will depend in part on what you're looking for in a laptop. Five years ago, finding anything even remotely worth considering for under $500 usually meant you were buying a used laptop from a friend, but today there are more options than you might expect. We will extend the budget offerings to include laptops that cost as much as $650, just to give you an idea of what you get for the extra $150.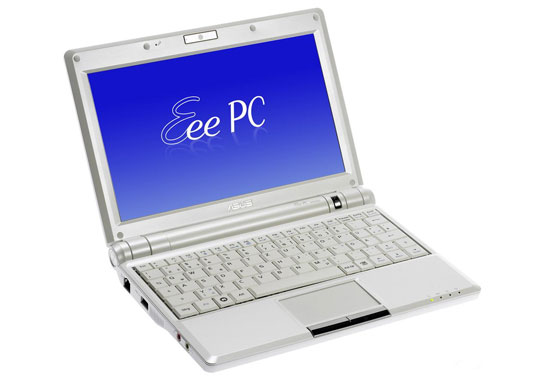 One of the most noteworthy products to launch in the mobile space last year is undoubtedly ASUS' Eee PC. With prices starting as low as $300, a lot of people were tempted to pick one up as a cheap ultraportable. We had some complaints about the overall Eee experience, but provided you understood its limitations and you didn't mind the ultra-tiny keyboard, the Eee PC 701 was a useful accessory. ASUS has since addressed quite a few of our complaints with a slightly larger version, and in fact they've seen such success with the Eee PC that they've inflated the Eee family to include numerous other options - though unfortunately the prices on many of the additions fall above $500.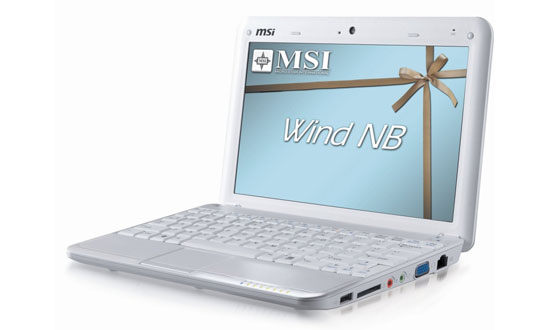 ASUS isn't the only player in this market of course, with competition from the MSI Wind, HP 2133, Acer Aspire One, and Dell Inspiron Mini to name a few. Not all of those are currently available, and not all of them clearly surpass the original Eee in all areas. We think the MSI Wind with a 6-cell battery is the most promising of the lot right now, but you'll need to wait for the 6-cell battery (and it can be difficult to find a Wind in stock right now). While you're waiting, look for the Eee PC 1000 and Dell Mini and see what they bring to the table, though many of these will cost closer to $600 rather than $500. Given that the Eee PC 901 just launched at a price of $600 and appears quite similar to the Wind (including a 6-cell battery), ASUS continues to lead the subnotebook market.
Small, relatively slow subnotebooks aren't the only option for budget laptops, however. Especially once we start to push into the $600 price range, a lot of the big OEMs have budget offerings that outperform the subnotebooks in most areas. The one area where they fall short is size, of course, but many people are willing to sacrifice size in order to get a more comfortable keyboard. Pay attention to the features and specs to make sure you know what you're getting, though! We looked at most of the major vendors to see what we could find in the budget price range. Sales come and go, so some of what we found may not be available for long, but at least this should give you an idea of what you can expect to find in a sub-$650 notebook.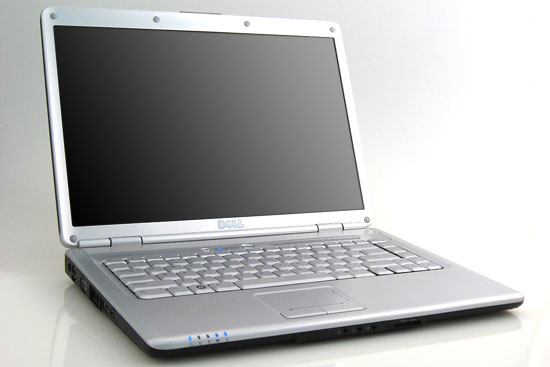 Dell has the Inspiron 1525 and 1420 starting at $500 and $650 respectively, and much of the Vostro line starts at under $600. The Inspiron 1525 is definitely a budget offering, with many features trimmed too far in our opinion - like the 28 WHr battery. If you don't need mobility, though, and you like the larger 15.4" chassis it's still worth a thought. The 1420 adds a Pentium Dual-Core processor, doubles the battery capacity, and drops the size to 14.1" while increasing the cost. HP has similar offerings and prices, but right now they have some instant rebates that give them the advantage. One example is the HP C700T; the base $430 model (with the current $200 rebate) comes with a Pentium Dual-Core T2370, 1GB RAM, 120GB HDD, and 6-cell battery in a 15.4" chassis. The dv6700t and dv6700z are two more 15.4" models to consider, carrying Intel and AMD CPUs respectively. The 14.1" dv2700t is another option to look at; with the current price of $700 it's a bit outside of the "budget" category, but it does include 2GB RAM.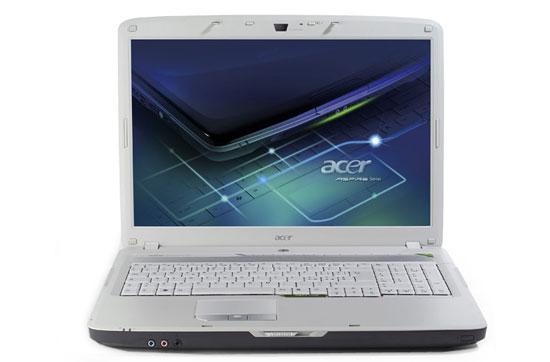 Acer and Gateway are now under the same corporate umbrella, but they continue as distinct product lines. The easiest place to find attractive prices on Acer notebooks is places like Newegg, with models starting at $400 and numerous options priced under $600 - there's even a 17" monster (the 7720) with 1440x900 LCD for $500, if small isn't your thing. The only laptop at the Gateway site that meets our "around $500" price is the M-152S, which is currently on sale for $600. If you act fast, this is a serious bargain (a $300 rebate), as it comes with 2GB RAM and some of the most powerful components in a "budget" offering.
These aren't the only options out there for laptops priced under $650, of course. Toshiba, Lenovo, and others have similar laptops for sale. Newegg has plenty of laptops priced under $650 that are worth a look (including many of the laptops already mentioned here), and you might also want to check out your local electronics stores to see what they have.
Generally speaking, what we'd recommend in this price range is to either grab one of the subnotebooks with an Intel Atom CPU like the MSI Wind or ASUS 901 Eee PC (if you can find one in stock), or else look at some of the "normal" notebook options. For a price of between $500 and $600, you should get some form of dual-core processor (Pentium Dual-Core or Turion X2 are relatively competitive), around 120GB 5400RPM HDD with a DVD burner, and at least 1GB of RAM - 2GB being a far better option for Vista, though you can upgrade the RAM yourself for under $50 if necessary. We generally prefer 14.1" notebooks if possible as they strike a nice balance in terms of size and features, but they cost more. A couple things to pay attention to are the warranty and battery capacity; the low price on many of these laptops may be due in part to a shorter warranty, and we'd recommend getting at least a ~55 WHr battery if possible.