The 140W TDP: Is Phenom the new NetBurst?
The Phenom X4 9950 Black Edition is now AMD's hottest microprocessor, carrying a 140W TDP up from 125W of the 9850 and retail 9750. The 15W bump in TDP is all for a meager 4% increase in clock frequency. The question is: does this translate into a significantly higher increase in system power consumption?
| | | | |
| --- | --- | --- | --- |
|   | Idle | Load (Cinebench XCPU) | Vcc |
| AMD Phenom X4 9950 (140W TDP) | 188W | 279W | 1.312V |
| AMD Phenom X4 9850 (125W TDP) | 204W | 297W | 1.312V |
Surprisingly enough, our 9950 sample actually used less power than our 9850. We first checked to see if they both ran on the same VID and indeed they did: 1.312V for both.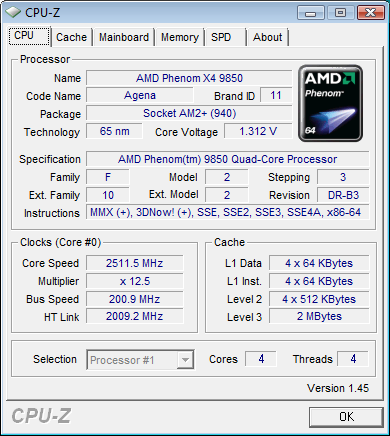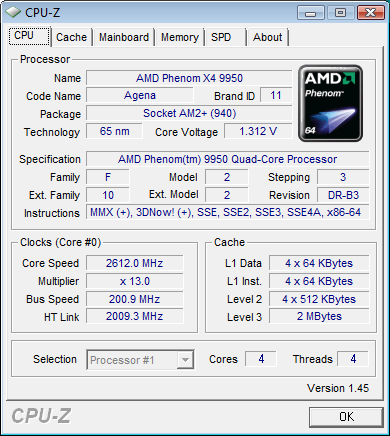 There is some power variation between CPUs, even at the same voltage, so you should definitely not assume that the 140W TDP immediately insinuates a significantly higher power draw. At the same time, AMD didn't up the rating for no reason, and it's quite possible that on average the 140W TDP processors will consume noticeably more power than their 125W counterparts.