Gaming Performance
Crysis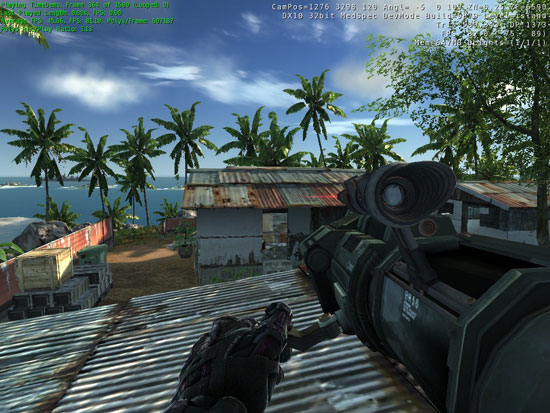 The most demanding FPS on the market right now is Crysis, and we couldn't resist using it as a benchmark. We ran at 1024 x 768 with Medium Quality defaults and used the game's built in CPU benchmark (CPU_Benchmark2).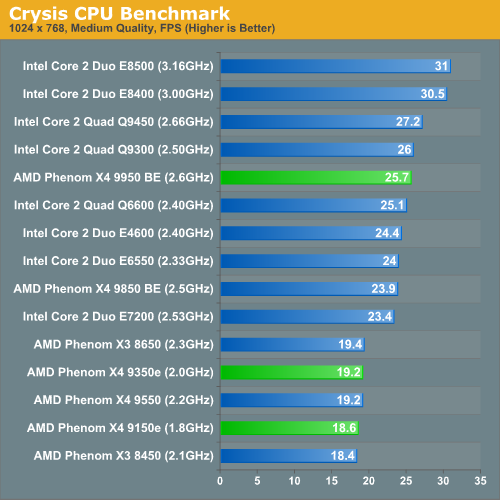 AMD needs clock speed to compete in most games and it's something that is just not there, although the 9950 BE gets close. For the most part, Intel continues to be the better choice for gaming.

Half Life 2 Episode Two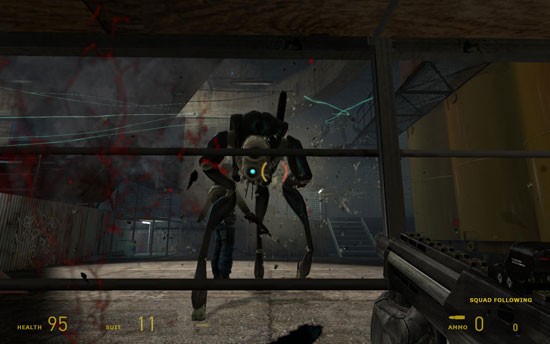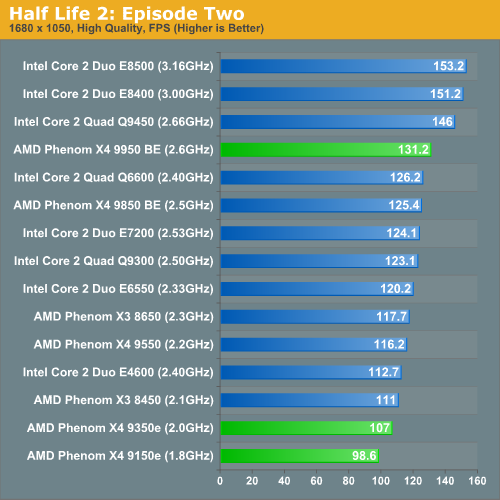 No surprises here, Intel's gaming performance is solid.
Unreal Tournament 3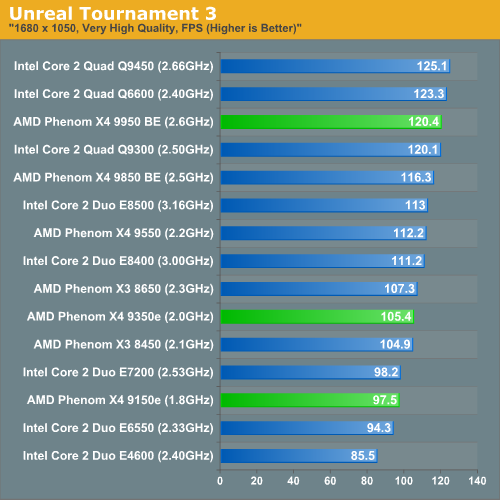 The UT3 test is particularly interesting as it does scale beyond 2 cores, making AMD far more competitive than in our other two game benchmarks. Most games continue to use a maximum of two threads so the advantage here will be rare, but it does show you that AMD's more cores strategy does have some validity.