Package and Appearance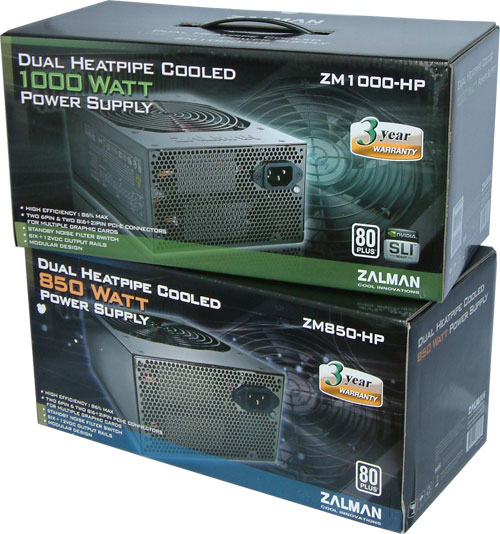 The package is very large and fortunately there is a handle in the top of it. Opening the box reveals two smaller boxes inside, the first of which contains the power supply and the second the extra cables, screws, and accessories. The two packages differ from their color on the bottom of the front-side.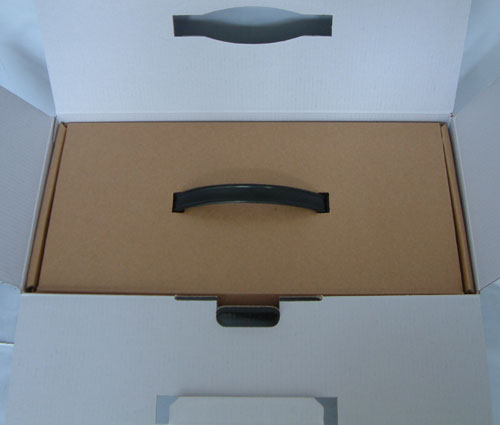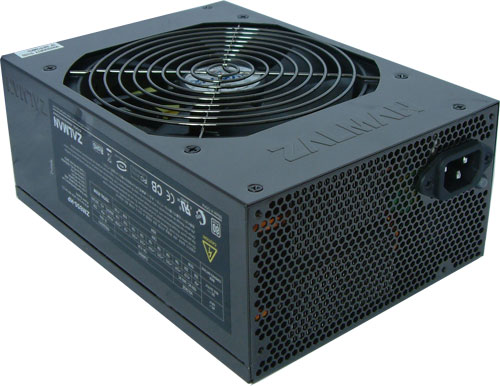 The power supply is very long as we stated already. This comes from the extra heatsinks, which are connected to the real heatsinks on the PCB through heatpipes. There is a 140mm fan mounted on the bottom of the power supply to move air through the case. The units have been coated with a mirror-like dark color which makes it easy to leave finger prints and scratches. The whole back is perforated for maximum exhaust, and you can see the extra heatsinks behind the small holes.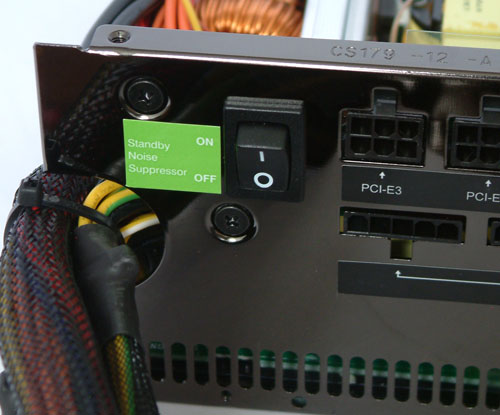 Next to the main harness coming out of the power supply there's a small switch labeled "standby noise suppressor". This switch is supposed to help reduce the noise while the PSU is switched off in standby mode. We tested this function and didn't really find a need for it. If the switch is in the ON position the noise is higher than in OFF mode. Even more important is that if the switch is switch on the power consumption of the unit goes up to 4W instead of the 1.9W while the switch is off. Our conclusion if you own this power supply: leave the switch off.