Multi-GPU Performance
Crysis
NVIDIA's own multi-GPU solution outperformed the GeForce GTX 280 when it launched, so it is not too surprising to see the Radeon HD 4870 in CrossFire mode doing the same. If AMD can put two of these things on a single card it will have a viable competitor for the GTX 280 as well as the GX2.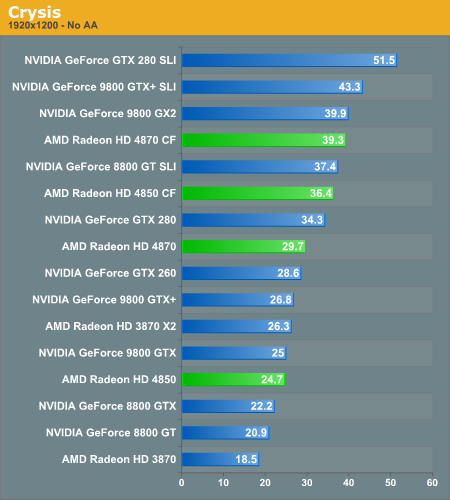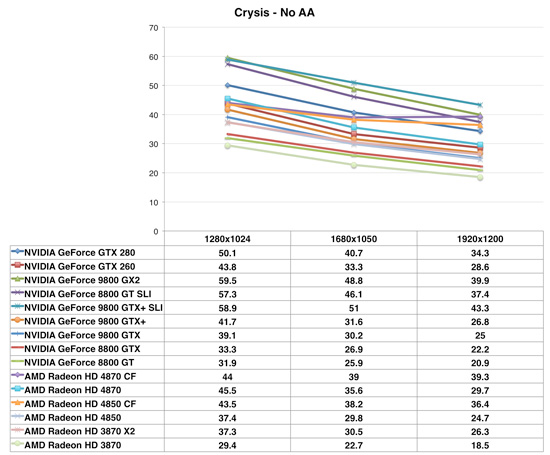 Click to Enlarge 
Call of Duty 4
AMD's architecture did very well under Call of Duty 4 in the single-card tests, with a single Radeon HD 4870 performing better than a GeForce GTX 260. The scaling from one to two cards is beyond perfect in CoD4, the reason being that we test on two different platforms (Intel X48 for CrossFire, NVIDIA 790i for all single-cards), the end result is a rare case where two of AMD's $300 cards actually outperform two of NVIDIA's $650 cards. By no means is it the norm, but it is a testament to the strength of AMD's RV770 GPU.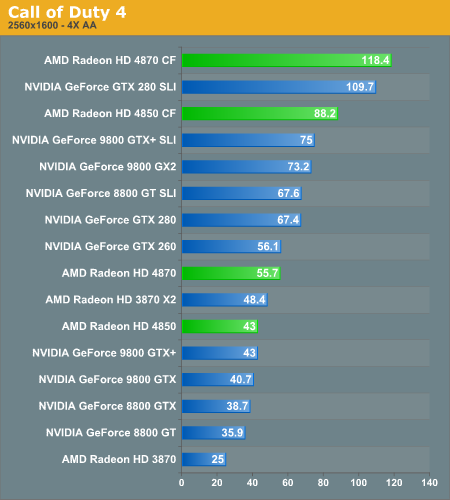 Enemy Territory: Quake Wars
CrossFire continues to scale poorly in Quake Wars, while NVIDIA's GeForce GTX 280 SLI completely dominates the charts here. The 4870 CF performance isn't terrible, it's actually in line with where it should be (2 x $300 cards are about as fast as 1 x $650 card).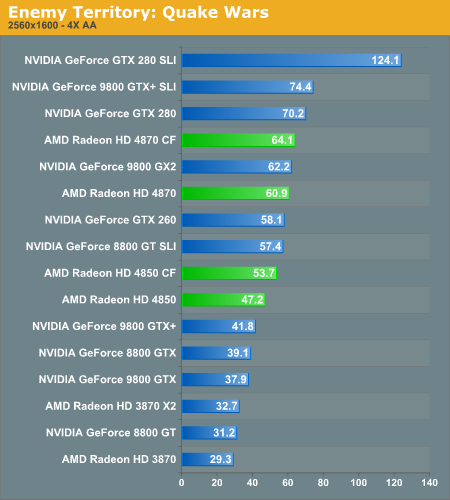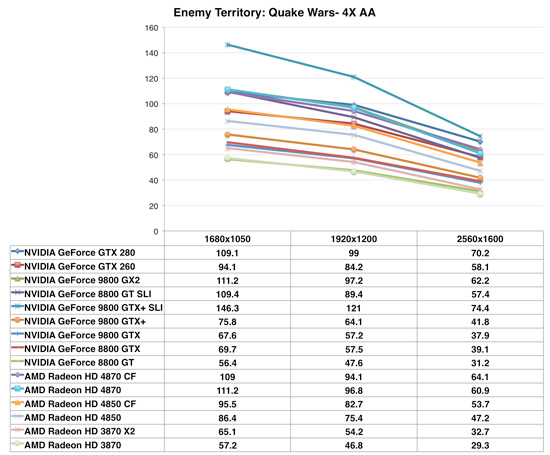 Click to Enlarge