The SD14 Travel Kit
In trips to Europe or Asia in the past, just about every lens in the camera bag traveled with me. There was the fear that I might miss the photo op of a lifetime so I had to be prepared. After a while you realize that most of the equipment spends its vacation back in the hotel because it's just too heavy and cumbersome to lug around while you're trying to enjoy yourself. All that weight can slow you down and it can make taking vacation pics too much of a chore. At that point you start taking a serious look at what you really use (and really need) to capture some interesting pictures.
This is also about the time that you begin to find the compromises of a superzoom not so bad as they first appeared when you read about them in some lens test reviews. The SD14 can only mount Sigma lenses in the proprietary Sigma mount, but fortunately there are two excellent choices for Sigma superzoom. Both are 18-200mm f3.5-6.3.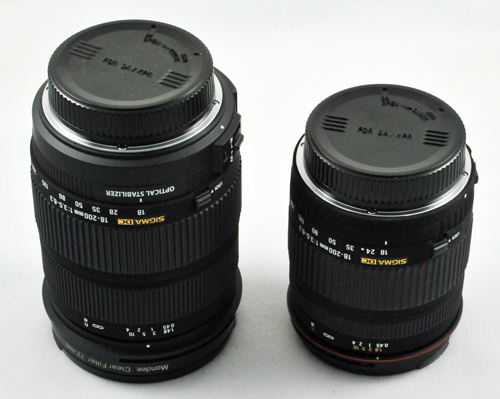 Where the lenses differ is in optical image stabilization (OS) and price, as the aperture value is the same on both lenses. Like Canon and Nikon, Sigma supports OS in the lens, rather than body-integral mechanical image stabilization that can work with any lens. Exotic lens elements have also become cheaper to manufacture and they are used in more lenses today. This means the image quality of the smaller image circle, ED-glass, multiple aspheric elements 18-200mm today is much better than the 28-200mm or 28-300mm that became a walk-around choice for many as the film era was ending. The 18-200mm on the 1.7x SD14 is equivalent to a 30mm to 320mm lens for a 35mm, which covers almost anything you might encounter on a trip from wide angle to a fairly long telephoto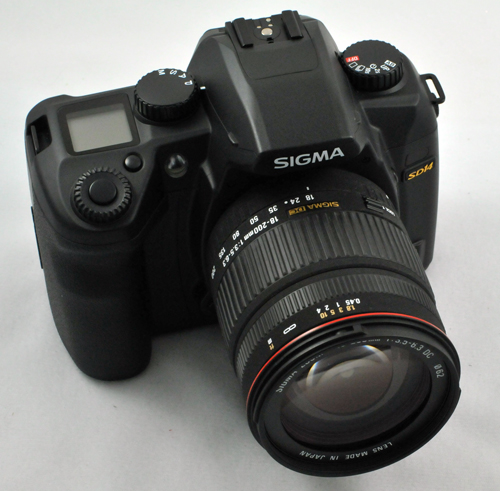 The regular 18-200mm is extremely small. In fact it is not much larger than a "normal" zoom lens at just 3.1", using 62mm filters, and weighing just 405g. This would make this lens an ideal choice as a travel lens. Frankly, with the wide, low-noise ISO range of the Nikon D300 or a Canon 40D this might be a good choice in a light, compact travel zoom.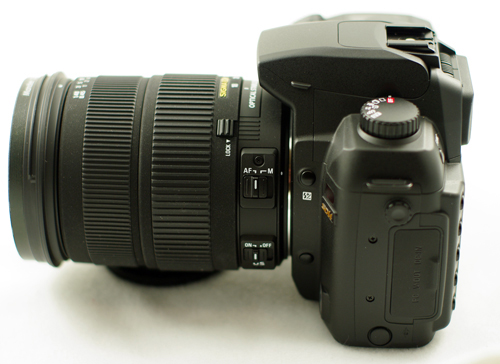 However, the Sigma SD14 is really only good to about ISO 400 in normal situations, even though it does offer options to a noisier but usable ISO 800, or an extremely noisy 1600 with a firmware upgrade and ISO expansion. That makes the OS version of the 18-200mm a better choice, as it is claims to provide up to four stops of improved steady shooting. The OS is a bigger lens at 3.9 inches and uses 72mm filters. The two motor (vertical and horizontal) OS also raises the weight to 610g. While the 18-200mm OS is bigger and heavier, it is also reputed to be even better in image quality than the base model.