Efficiency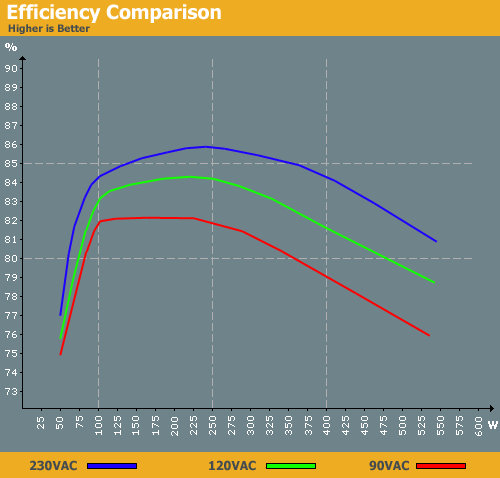 We are using a smaller version of our efficiency comparison graphic to improve chart readability. It is only for 600W or less power supplies and provides more detail in the lower power ranges. With 230VAC input, the Silencer 500W starts at 77% efficiency loaded with 50W. A 100W load improves efficiency to a much better result of 84%, and we reach maximum efficiency of 86% at medium load. Efficiency then slowly decreases to 81% with 550W load. As always, efficiency is lower with 120VAC and especially with 90VAC, reaching 84% and 82% maximum respectively.
Power Factor Correction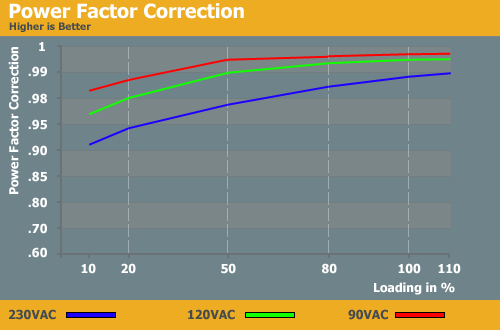 The power factor correction on the other hand is as always better with lower input voltages. While the .99 with 230VAC appears low compared to the 120VAC and 90VAC results, it is still a good result - though it is only attained with maximum load.