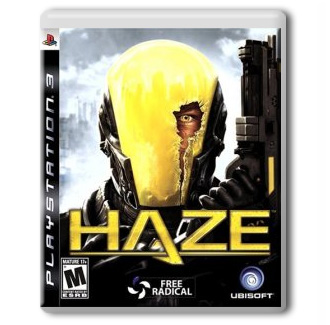 In the heat of the console war, gamers rely upon exclusive titles that set their gaming platform apart from the others, all the while instilling confidence in the decision to buy one console over another. With only a few of A-list exclusive titles available for the PlayStation 3, owners of the console have been chomping at the bit for more new IPs that are created solely for the PS3. Enter Haze, a sci-fi first person shooter from video game developer Free Radical.
Like many games, Haze had its share of promised release dates and delays to follow. Thanks to Free Radical's viral marketing scheme in the form of a faux corporate website, those awaiting the game's eventual release could learn about Mantel Global Industries for whom you play as a soldier in the game. On May 22nd, PS3 owners could finally get a taste of an A-list hopeful that could possibly add a bit more value to their console purchase.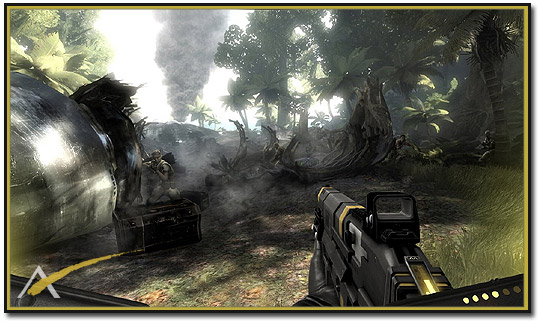 In Haze, you play as Shane Carpenter, a college dropout whose desire to succeed led him into the clutches of the aforementioned Mantel Global Industries, a private military outfit whose soldiers benefit from the use of its revolutionary new drug called Nectar. Mantel's presence is to "fight the good fight" and to eliminate those who pose a threat to world peace. As a member of Mantel's private army, Carpenter's combat abilities are enhanced by Nectar, enabling him to join the ranks of the corporation's super soldiers. When the game begins, Shane and the members of his squad, each with a severe God complex, are ordered to track down Skin Coat, the leader of an extremist group known as The Promised Hand.