Choosing a Case
The second HTPC build was far more serious than my initial attempt. I ordered an Omaura TF11 case from Dell back in March, unfortunately there have been tremendous issues with shipping and I've yet to receive the case. The worst part of it all is that Dell continues to list the shipping time as 5 - 7 days on all of the Omaura products, which to my knowledge is still not correct.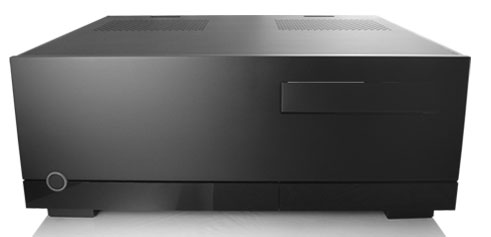 The Omaura TF11, which I still don't have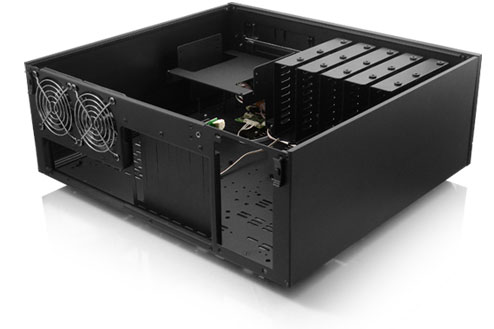 It looks pretty cool at least from the pictures
Omaura is a smaller case manufacturer, but the products are very HT-oriented and thus look great.
My goal was to have the main HTPC housed in a TF11 and then put the drives in TF-HDD cases; each TF-HDD can hold 5 drives, so I'd need two. The beauty of keeping the hard drives out of the main HTPC case is that I can manage thermals a lot better.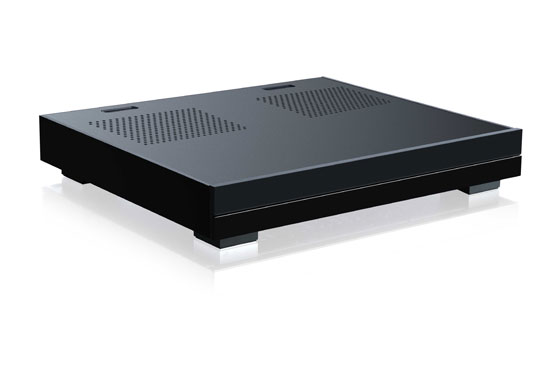 Now that's a pretty sweet drive enclosure
With my Omaura order severely delayed I turned to Silverstone, more specifically the Crown CW03. The CW03 features an integrated touchscreen LCD with an 800 x 480 native resolution, but it will allow resolutions of up to 1920 x 1200 to be scaled down to fit on it.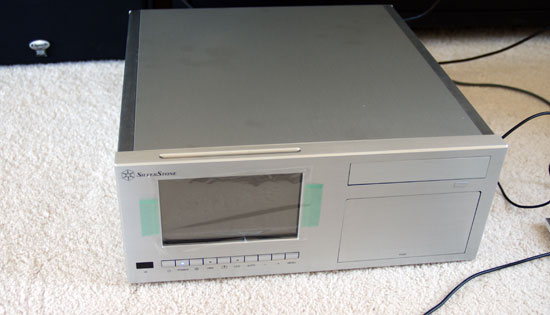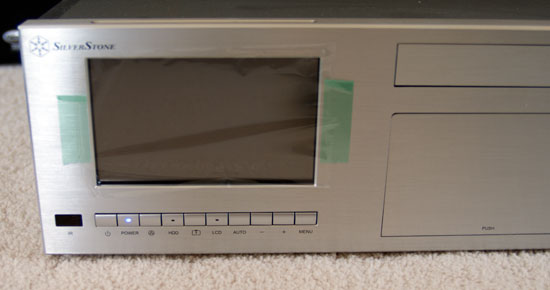 The case itself looks pretty cool but the build quality is horrible, and for a $700 price tag it isn't something I would honestly recommend. There are tons of sharp edges, the screws that ship with the case don't actually properly fit the standoffs that ship with it, the optical drive cover wasn't seated properly from the factory, the drive cage doesn't pull out smoothly and despite what the specs say, only ATX motherboards are supported - there were no holes to screw in the left side of a microATX board.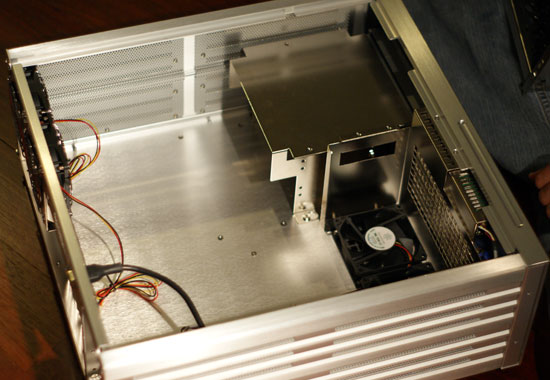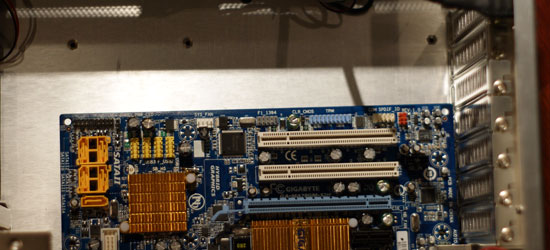 There are no standoffs under this edge of the microATX 780G board in the CW03 case. Wonderful.
The latter is a problem for me since I'm actually going to be using a microATX board, the only reason I want a large case is so I can go with a full sized heatsink/fan for the CPU to keep it silent. I've got a 35U rack going into the theater so I have more than enough vertical space for it.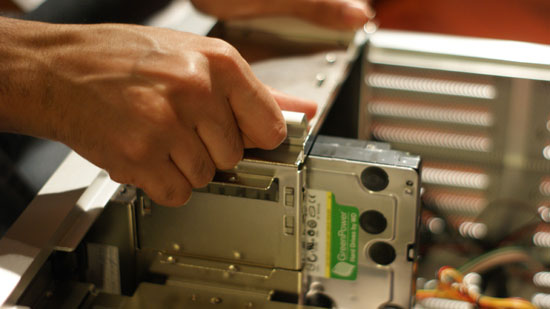 This is harder than it looks thanks to a not-very-well built case.
Since I had the CW03 around I figured I'd try building the HTPC in it and see how well it would work.