AMD 780G Update -
To say we stirred up a hornet's nest with our original article concerning the problems we encountered running the AMD 9850BE on several 780G motherboards would be an understatement at best. Our conversations with AMD and the motherboard suppliers have been numerous, educational, and at times almost as spirited as the election year debates. Fortunately, we are finally at the end of a very long and winding road with this subject. Maybe not exactly the end, more like a new beginning in many ways.
In our last blog, we discussed the quandary that the motherboard suppliers have in meeting a price target and still offering support of the wide breadth of products from the processor manufacturers. Quite honestly, being a product engineer on a IGP product that has multiple usage design criteria and must meet the strictest of price targets is not something we would want to do ourselves. However, about 90% of the motherboard requirements in the consumer market fall into this category so suppliers have to get it right.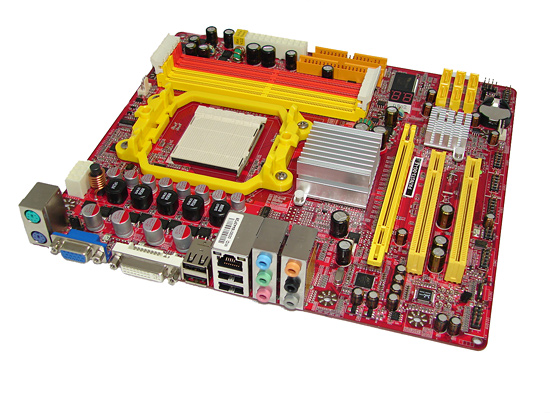 In this case, getting it right means full support for the current AMD processor offerings or specifically stating processor support on the various 780G products. Our primary concern was/is ensuring verification of what the various suppliers state their product should do once it reaches the user. In this case, we were concerned about CPU support, both from a board and chipset perspective. The 780G, without question, fully supports the 125W TDP processors at stock or overclocked settings. Finding a board that will do it is a little more difficult.
Of the boards that we have retested the last two weeks, three now claim full support for the 125W TDP processors. These include the Gigabyte GA-MA78GM-S2H, Jetway PA78GT3-DG, and ASRock A780FullDisplayPort, all of which passed our test regimen. We have two other boards that do not implicitly state support for the Phenom 9850BE, but we found the Biostar TForce TA780G M2+ and Sapphire PI-AM2RS780G worked fine (read fine print next).
Let's take a quick look at our results.