Power Consumption
For our power consumption numbers we only used CPUs that we actually had (rather than underclocking CPUs to simulate others).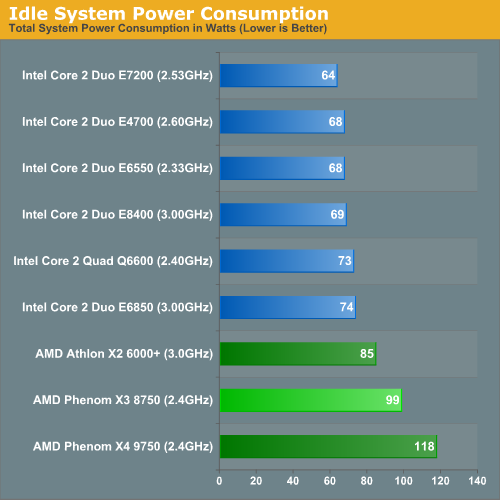 Cool 'n' Quiet brings the Athlon X2's clock speed down low enough where, despite being made on a 90nm process, it actually draws less power than the 65nm triple and quad-core Phenom chips. The problem is that even the 6000+ doesn't run as cool as the rest of the Intel lineup here.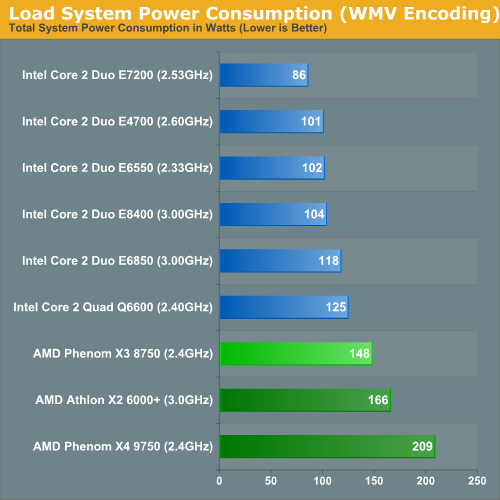 At the same clock speed, the power savings of a triple-core Phenom X3 vs. a quad-core X4 are tremendous. Unfortunately, despite much lower power consumption the X3 8750 still consumes more power than a much faster quad-core Core 2 Q6600. To make matters worse, the comparison will quickly shift to the Q9300 as availability increases and we already know how much better Intel's 45nm process is when it comes to power consumption.