Gaming Performance
Supreme Commander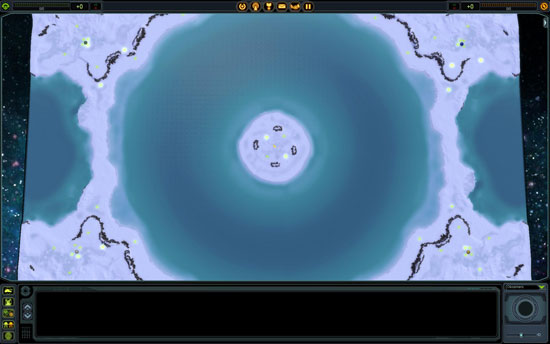 Supreme Commander is a popular RTS (Real Time Strategy) title that can be very CPU dependent. Our benchmark involves playing back, as fast as possible, a 4-person match and recording the simulation time for the replay in seconds.
We ran Supreme Commander at 1920 x 1200 with High fidelity presets, v-sync was disabled.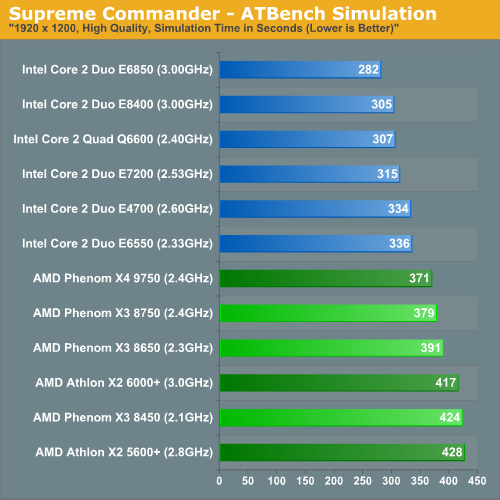 None of the AMD CPUs manage to do well here at all and despite Supreme Commander's ability to utilize more than two cores, the added benefit is small enough that triple-core doesn't really do much at all. Here we have another example of the Phenom X3 8450 performing on-par with the similarly priced Athlon X2s.
Crysis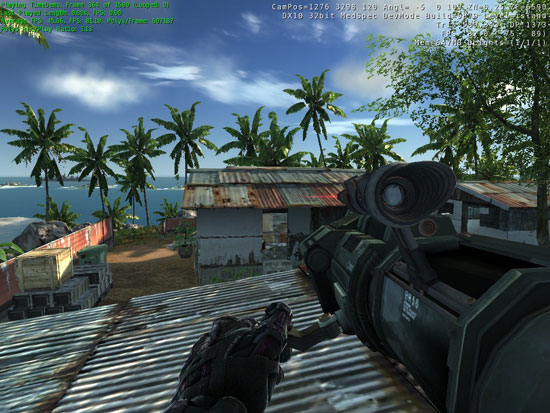 The most demanding FPS on the market right now is Crysis, and we couldn't resist using it as a benchmark. We ran at 1024 x 768 with Medium Quality defaults and used the game's built in CPU benchmark.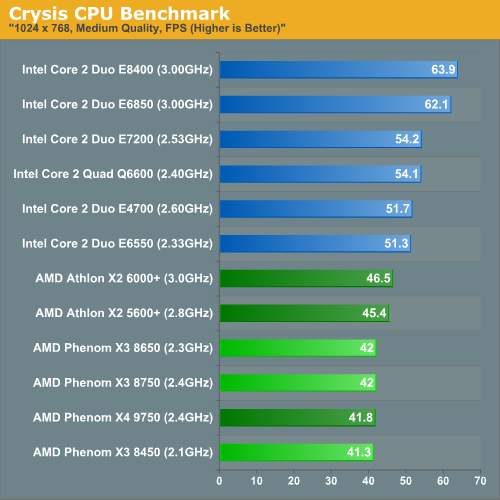 Clock speed is king under Crysis and thus the fastest AMD processor is the old 90nm Athlon X2 6000+ running at 3.0GHz, unfortunately not even it is really fast enough to be competitive here. Armed with low clock speeds, Phenom need not apply.
Half Life 2 Episode Two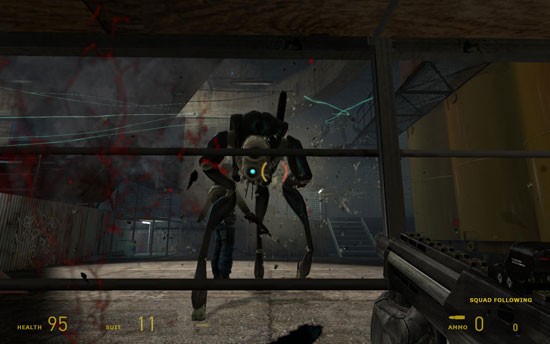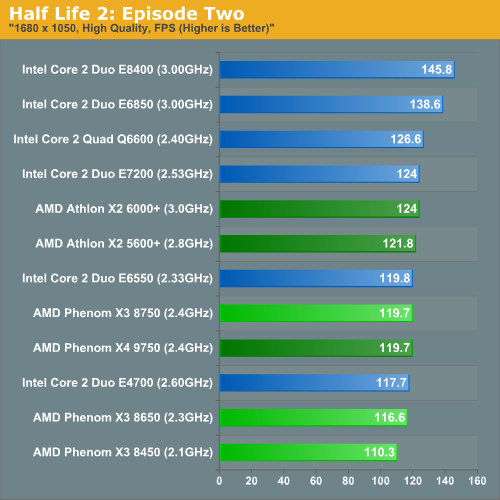 Half Life 2 continues the trend: the architectural enhancements of Phenom aren't enough to overcome its horrendously low clock speeds, the fastest AMD chip here is the aging Athlon X2.
Unreal Tournament 3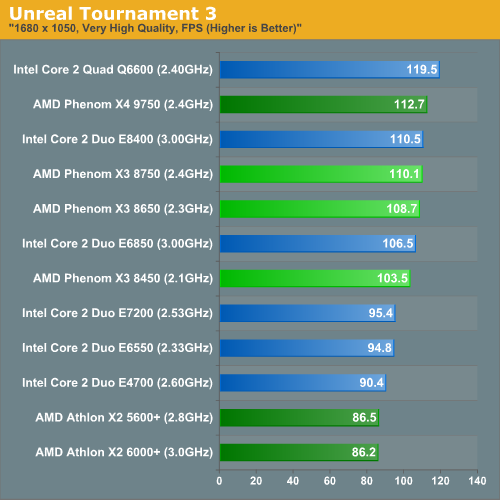 We finally see some balance in Unreal Tournament 3 thanks to some clever multi-threaded development. Here we see that modern code can run faster on Phenom than the Athlon X2, despite being at a significant clock speed disadvantage. Even compared to Intel, AMD manages to remain reasonably competitive but never quite superior.
Valve Map Compilation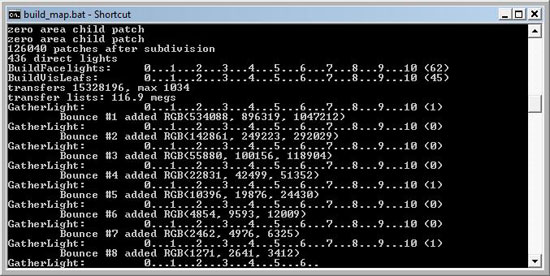 Valve supplied us with their VRAD map compilation tool to measure the performance of compiling Source engine maps.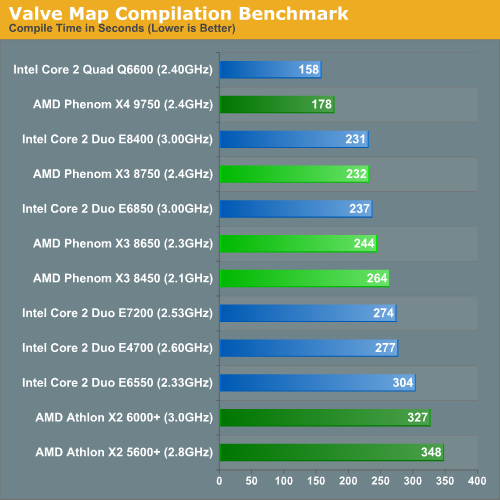 Valve's VRAD map compilation test scales very well with multiple cores and thus the Phenom X3 is pretty competitive here. AMD doesn't have the clock speed to compete against Intel's 3.0GHz E8400, so it must compete with more cores and it's exactly what we see here. The X3 8750 only runs at 2.4GHz but manages to perform on par with the 3.0GHz Core 2 Duo E8400 thanks to having that third core, which in this case is well utilized.
Unfortunately the map compilation test highlights a major issue with the triple-core strategy. Just as AMD is banking on not many applications needing quad-core, most applications don't need tri-core either and if you're running an application that doesn't benefit from three cores then the Phenom X3 behaves like a dual-core chip with a low clock speed. It's only in these well-threaded applications that triple-core can really shine, and they unfortunately aren't always the most common.