High Definition Media Encoding
DivX 6.8 with Xmpeg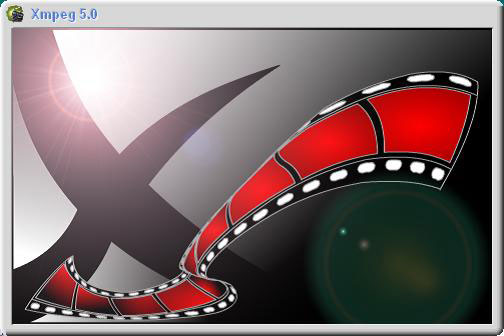 Our DivX test is the same one we've run in our regular CPU reviews, we're simply encoding a 1080p MPEG-2 file in DivX. We are using an unconstrained profile and enhanced multithreading is enabled.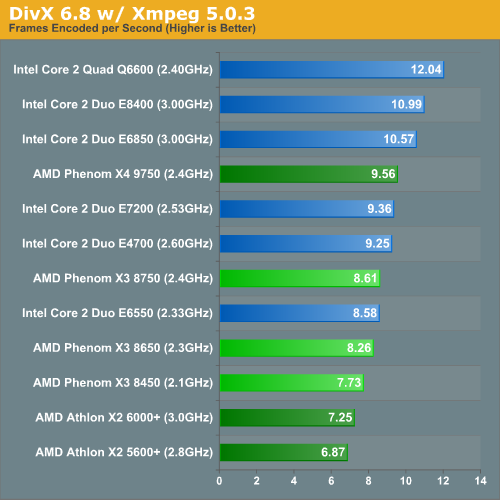 DivX encoding performance hasn't really been a strongpoint of Phenom and what's even more disappointing here is that despite having an additional core and higher IPC, the Phenom X3's clocks are so low that the older Athlon X2s are able to come within striking distance. Only the 8650 and 8750 are clocked high enough to actually separate themselves from the faster Athlon X2s.
That being said, the Core 2 Duo E4700 manages to outperform all of the X3 lineup at a price lower than all.
Windows Media Encoder 9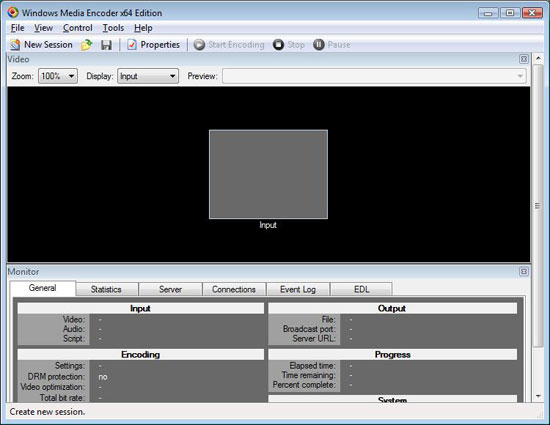 Using Windows Media Encoder's advanced video profile we encode a 500MB AVI file, this is the same test we've run in other CPU reviews.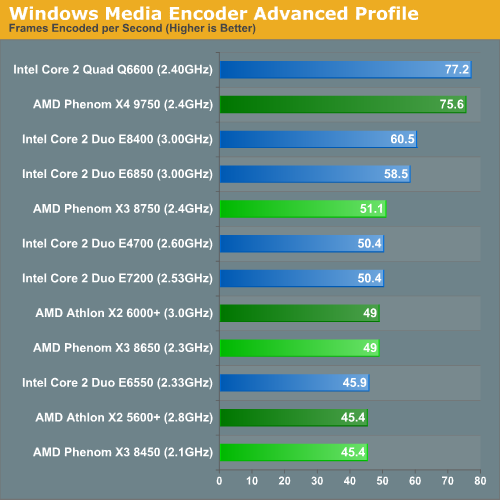 Windows Media Encoder is actually hardcoded to only support powers of two number of cores and thus we see no benefit to the third core in this test. There are a few applications where triple-core will run into this sort of an issue and there's simply no workaround until the ISV, in this case Microsoft, updates the application itself.
Based on how competitive the Phenom X4 9750 is here, we'd expect a fairly good showing from the Phenom X3 if all three cores were operational but since they aren't the performance is around the level of a Core 2 Duo E4700.
x264 Encoding with AutoMKV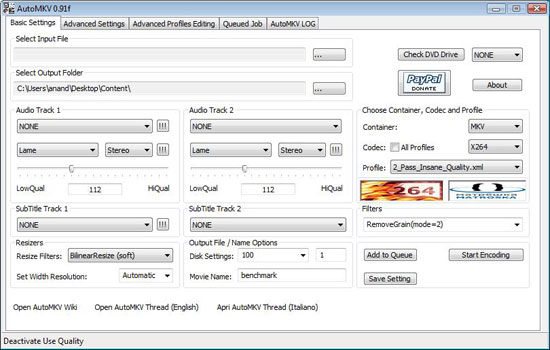 Using AutoMKV we compress the same source file we used in our WME test down to 100MB, but with the x264 codec. We used the 2-pass Balanced encoding profile.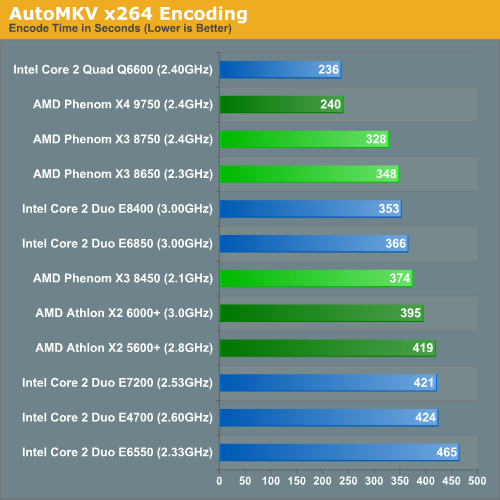 Our x264 encoding test shows the Phenom X3 actually slightly outperforming Intel's similarly priced dual-core offerings, the race is very close here.