Sensor Size and Multipliers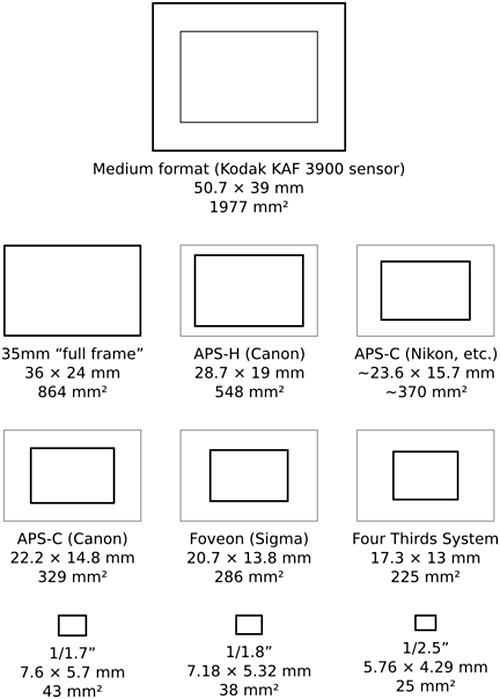 Canon had become a dominant player in the SLR market after their successful launch of the EOS all-electronic mount for AF. Canon was also large enough with enough resources to develop and manufacture their own sensors. Canon launched a professional standard APS-H camera, with a 1.3X lens multiplier that used existing Canon 35mm lenses. Later, when Canon was ready to create a consumer digital SLR market they used a smaller 22.2x14.8mm sensor with an area of 328mm² and a lens multiplier of 1.6X. This is 38% the area of a full-frame sensor.
More recently, Canon has championed the full-frame sensor in their pro cameras and in their pro/amateur 5D model. Larger sensor manufacturing cost has dropped as digital sensors have evolved and it now appears likely the APS-H (1.3X lens multiplier) will eventually drop form the Canon line. Since no lenses depend on that image circle all current Canon full-frame lenses, such as those used with the APS-H cameras, will remain usable on the full-frame sensor pro models that will replace them.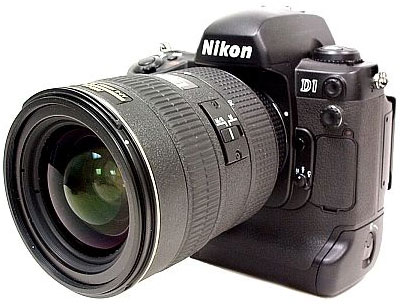 Nikon, Pentax, and Minolta all had significant success in the 35mm film market, so all three had a vested interest in preserving their 35mm lens mount and keeping their current 35mm system users happy. However, none of these three had the resources to develop and manufacture their own sensors, so they partnered with sensor manufacturers to produce digital SLR cameras. In recent years that partner has been Sony, so all three manufacturers have basically adopted a larger 23.6x15.7mm sensor with a 1.5X lens multiplier.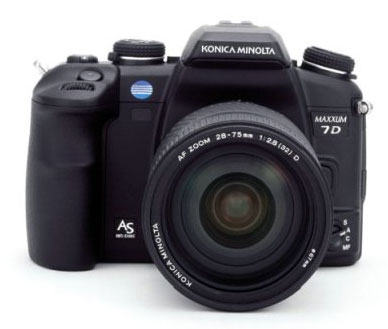 Sony purchased the Photo Imaging division of Konica Minolta in 2006 and carried on the Minolta lens mount under the Sony brand. Today Sony both manufactures their own Sony brand cameras with Sony sensors and they continue to sell sensors to Nikon, Pentax, and Samsung.
Olympus was a huge player in the digital compact market as the market began its slow move to the digital SLR. While Olympus had been a very successful player in the film SLR market, they lost market in the SLR Auto-Focus wars kicked off by the success of the Minolta 7000. Olympus AF cameras remained a fringe product and Olympus eventually exited the market to concentrate on their compact digital offerings.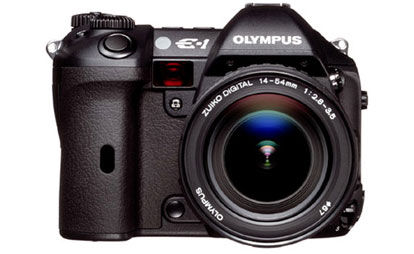 Olympus had a stake in the compact market remaining dominant and they had little legacy 35mm business to protect. Both developments made them late to the digital SLR market, but they made the best of it with a different approach than the other DSLR players. Olympus developed a new all-electronic DSLR lens mount and camera system based around a Kodak sensor with a 4:3 ratio instead of the 3:2 common in 35mm. With no legacy lenses to protect, the concept of lens multiplier is basically meaningless when talking about the Olympus DSLR system, but the diagonal is 1/2 the 35mm full-frame so lenses are equivalent to a 35mm lens at twice the focal length.
Olympus and its partners also made the 4/3 standard open - that is, it's available to any manufacturer. Currently Olympus, Panasonic, and Leica are producing 4/3 cameras and lenses but other manufacturers may join them in the future. Olympus is also now using sensors manufactured by Panasonic, a development partner, in their 4/3 cameras.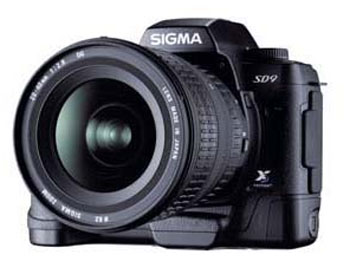 Sigma is best known as an independent lens manufacturer, but they have been producing SLR camera bodies for almost 30 years. Sigma introduced their first digital SLR with the SD9 in 2002. Sigma is the only DSLR manufacturer to use the unique Foveon sensor, which captures all three colors in a digital image in three layers - red, blue green - on a sensor. All other current digital sensors are based on Bayer sensors, which capture all three colors in mosaic patterns on a single sensor layer. Colors are then restored by an interpolation process called demosaicing, which theoretically converts the three color mosaics into smooth full-color images.
For this discussion, the current Sigma SD14 should be considered a niche DSLR player with very small market share. The Foveon sensor falls between 4/3 and the Canon 1.6 in size and has a 1.7X lens multiplier. Sigma is the only third party lens maker to produce lenses for all the camera systems discussed here. Some are full-frame designs with digital coatings to mount on full-frame or smaller digital sensor SLRs. Other designs are based on the largest 1.5X APS C image circle and are designed to work with smaller DSLR sensors ranging from 1.5X to 2X lens multiplier.