A few years ago, all digital cameras were "point and shoot" and they were very expensive compared to film cameras. Digital prices dropped rather quickly as digital sensor resolution continued to increase. Soon enough digital "point-and-shoot" cameras were available at every price point from a basic snapshot to the more serious models geared at the prosumer market.
At the dawn of the consumer digital SLR in 1999, a 2.7MP (megapixel) DSLR with an APS C sensor was considered an incredible buy at $5000. Tremendous growth in market share and the falling prices of DSLR cameras in the years since have created new buying options for those shopping for an upgrade to an existing camera or even a first camera. This has been particularly true in the last couple of years. All of the old reasons to own a point and shoot instead - with lower cost leading the way - have fallen by the wayside as the DSLR has continued to evolve and become both very price competitive with P&S and much easier to use.
However, many new DSLR buyers are walking into a brave new world with blinders on. The first question everyone should ask is why should you buy a DSLR instead of a point and shoot? Are there real technical advantages to DSLRs? After all the ads for point-and-shoots are hyping the same range of sensor resolutions that you will find in digital SLR cameras, so why buy a DSLR? The answer to that question is what really prompted this article.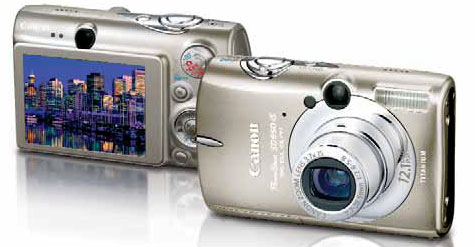 Yes, you can buy 10MP and 12MP point-and-shoot cameras - the same megapixel range as current mainstream DLSR cameras - but they cannot possibly produce the same image quality over the same wide range of shooting conditions as a digital SLR. The reason why is simple physics, as the point-and-shoot sensors are much smaller than sensors in a DSLR. In fact, that is also the very reason why point-and-shoot digital cameras were the only choices in the market for a few years.
The early sensors were much lower megapixel resolutions, far too low to begin to compete with film photography. Photo hobbyists saw few advantages in moving to a low resolution system since the reason they used an SLR was high image quality. It wasn't until resolutions reached the 2-4MP range that there was any interest in a digital SLR.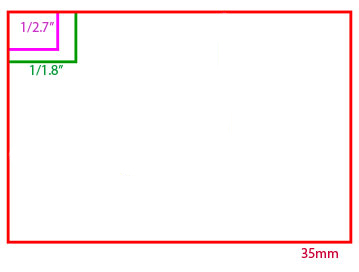 The early sensors were also very small, developed primarily for video usage. The 1/2.7" compact sensor is 5.3x4.0mm and the larger 1/1.8" is 7.2x5.3mm - compared to 35mm at 24x36mm. These typical compact sensors are just a tiny fraction the size of 35mm sensors, and these sensors were among the largest available in P&S digital cameras. Some tried to develop proprietary systems based on a smaller sensor size with more compact lenses, but nothing caught on in the industry. The cost of early sensors was also astronomical, making the early digital SLR cameras only useful for production, high volume photography where the cost could be justified.
Finally, early digital development saw sensor resolution and size in constant evolution. With sensor size changing with each new generation, it was much easier to design a point-and-shoot camera around each new sensor generation using a dedicated and non-interchangeable lens. Until sensor size stabilized, a digital SLR that used either existing 35mm lens systems or a new "standard size" was not practical.