Fan, Cables, and Connectors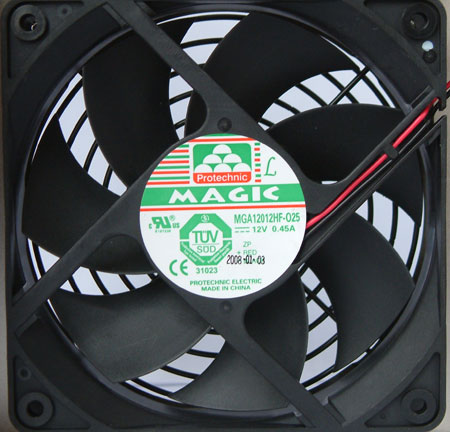 A 120mm fan cools the power supply, made by Protechnic in China. It comes with the innovative name Magic; we hope it sticks to its name and provides good performance and low noise.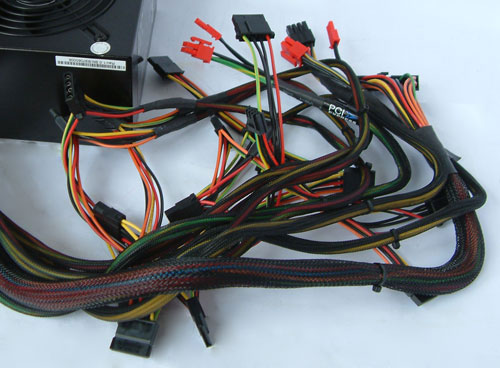 Sleeving covers all the cables harnesses, starting from the outlet of the power supply and going to the first connector. After the first connector, the cables hang free with nary a cable tie in sight. For the SATA and Molex harnesses, this isn't that important since they only have four cables. The length of the harnesses is very long, starting from 65cm/26". This is definitely good for larger cases and cases where the power supply is at the bottom. With these long cables, you can easily tuck the harnesses behind the motherboard tray for a nicer look - and more importantly, better airflow.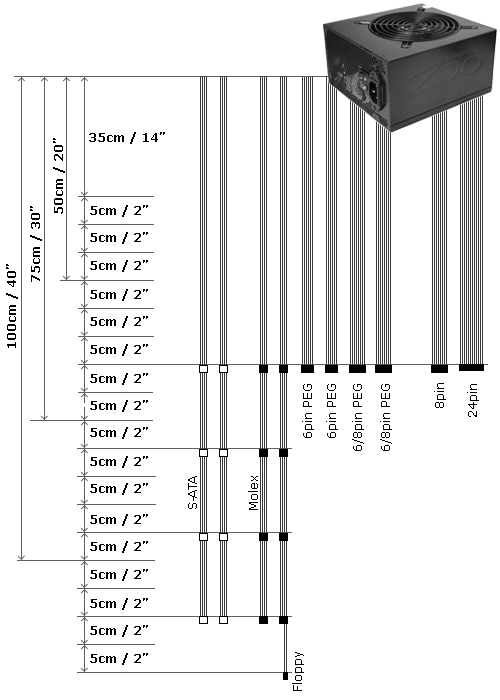 Each power supply has four PEG connectors, two 6-pin and two 6/8-pin. This will power any SLI/CrossFire setup, which should be satisfied with 744W on disposal even with the 800W model. (Tri-SLI configurations may require two additional PEG connectors, however.) There are eight SATA and eight Molex connectors available. Since the majority of users will have more SATA devices, we would prefer three SATA harnesses and only one Molex, but you can always use Molex-to-SATA converters if necessary while you can't go the other way. Surprisingly, we didn't find a 4-pin ATX12V connector for the CPU; you only get an 8-pin connector that cannot be split into two 4-pin connectors. This will be a problem for users with just a 4-pin jack on the motherboard, but OCZ told us they would ship an adapter for free for users that need it.