The Game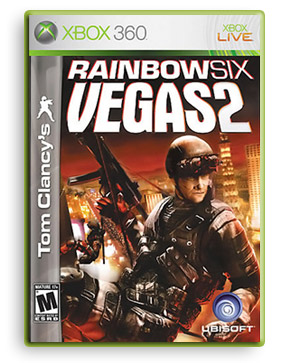 In 2006, the Xbox 360 and PC were graced with the latest installment of the Rainbow Six (R6) series, titled "Vegas." It wasn't until 2007 that PS3 owners got a taste of R6 Vegas, but eventually rave reviews stretched across the three gaming platforms. The original Rainbow Six game debuted on the PC in 1998. Since then, versions of the original game as well as its many follow-ups or sequels have been released on a number of different platforms, including the Sega Dreamcast, Nintendo 64, PlayStation 2, and Xbox. After ten years of games in the series, R6 Vegas 2 stays true to the first person shooter genre in which it began, with its intense tactical combat.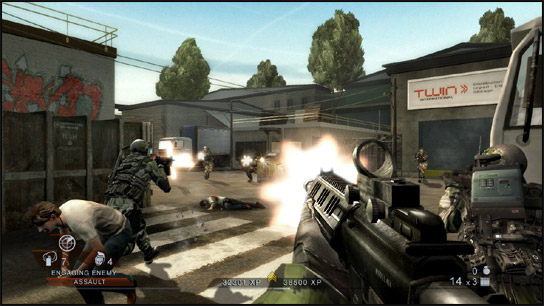 As with many great games, a follow up to R6 Vegas was inevitable and it has finally arrived. The story in R6 Vegas 2 begins five years prior to the events in the last game, thus serving as a prequel to its predecessor. Once more, the game takes place in the glamorous the city of Las Vegas. This time, the bulk of the areas you'll visit during the course of the campaign are considerably less glamorous, as the glitz of the bars and casinos have been replaced with the city's back streets, back rooms, and business centers. While this disheartened many fans of the series who anticipated an entirely new city for the setting of the game, they'll be glad to know that the avenue the game's developers have taken is not a disappointing one. In fact, the environments chosen for the game are a lot of fun to play in.
Many gamers seek rich story lines in the games they choose to play. However, military games are not known for having them. This trend continues in R6 Vegas 2 as the story element takes a back seat to its engaging combat. While cinematic cutscenes are used to portray story progression in most games, R6 Vegas 2 utilizes interactive sequences in between missions that inform you of your team's next objectives. During these sequences, you have the option to choose new weapons and body armor for use in the mission that follows. Once you're geared up, you'll be ready to take on the terrorists that saturate Sin City.