Internals Continued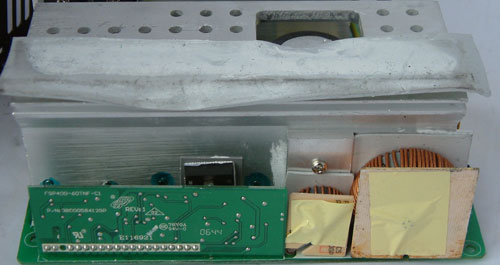 The two coils on the right of the primary side are actually mounted on small PCBs and not directly on the main PCB. There is a heat conducting tape between the coils and the heatsink behind them to transfer the generated heat from the coil directly to the heatsink. The larger PCB on the left side contains the PFC control.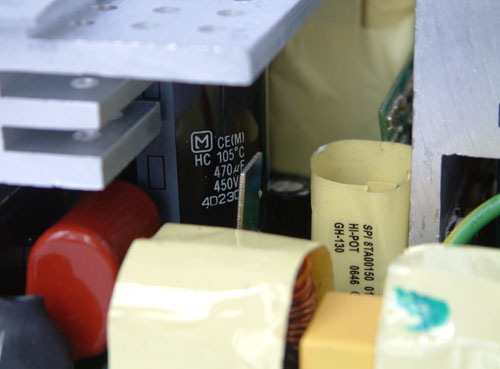 The main capacitor is rated at 105°C, which is obviously necessary since there is no fan to cool this part down. The capacitor comes from Panasonic rated at 470µF with 450V.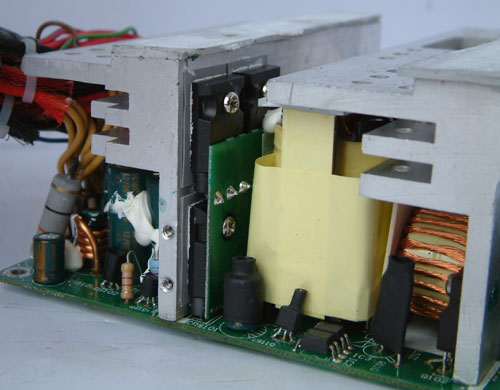 Things look quite cramped in this design, although with a lack of airflow all of the extra heatsinks and heat transfer surfaces make sense. The idea is to get all the heat conducting to external surfaces that should have some airflow from the rest of the system.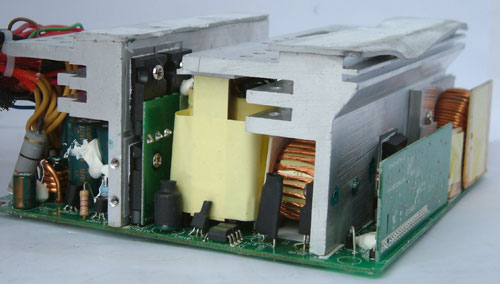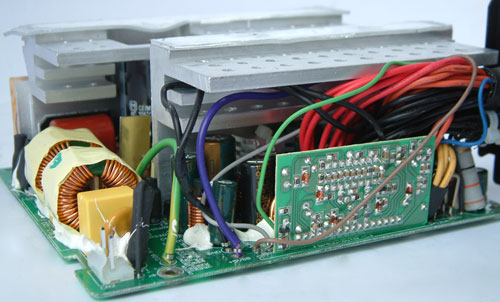 The secondary side features some Teapo and Ostor capacitors, all rated at 105° again since it will be somewhat hot inside the PSU.