What AMD Taught Me: x86 Everywhere
Back when AMD first announced its intentions to extend the x86 ISA to 64-bits I asked Fred Weber, AMD's old CTO, whether it really made sense to extend x86 or if Intel made the right move with Itanium and its brand new ISA. His response made sense at the time, but I didn't quite understand the magnitude of what he was saying.
Fred said that the overhead of maintaining x86 compatibility was negligible, at the time around 10% of the die was the x86 decoder and that percentage would only shrink over time. We're now at around 8x the transistor count of the K8 processor that Fred was talking about back then and the cost of maintaining x86 backwards compatibility has shrunk to a very small number. But the benefit of backwards compatibility is huge.
These days just about everything is written for x86, everything in the PC space that is. The consumer electronics world isn't quite as blessed. We're starting to see an increasing number of PC applications asked to run on CE devices, things like web browsers, email clients, or simple network media players. Unfortunately, these CE devices don't run x86 platforms thus the manufacturers are either forced to port open source applications to their platform or try to develop something comparable in house.
The problem is that, generally speaking, the best applications currently exist on the PC. The last thing we want is for a company like Sony to enter the web browser market, I'd much rather have Firefox or IE on my internet enabled TV, or on my touch screen in my kitchen. Sure it can be ported to any architecture, but software developers don't exactly like supporting multiple platforms - it takes a lot of time to debug and maintain, and ends up costing a great deal of money.
The concept Fred was trying to get me to understand back in 2002 was this idea of having x86 everywhere. The instruction set didn't matter, what mattered was being able to run the same code on virtually any device. I've always pointed out that Apple must have hated making the iPhone because it became the only computer-like device in its product lineup that didn't run x86. It meant Apple had to maintain a completely separate software stack, specifically for the iPhone.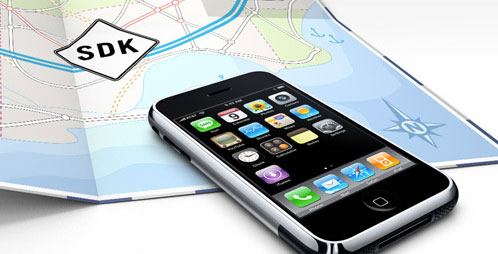 Fred was right. As computers infiltrate our homes in less conventional ways, being able to run the same applications on all devices will become increasingly more important.
What's ironic is that while Fred Weber first illuminated this issue for me, it would be Intel that was first to act on it.