1440x900 Gaming Performance
For most users, the native resolution of 1440x900 on this midrange notebook is going to be the critical factor. Given that this is a somewhat low resolution, especially on some of the older titles we are going to run into situations where we are CPU limited. Even with a relatively slow T5450, however, the P-6831 frequently manages to outperform older offerings like the Dell XPS M1710. Many of the titles are still GPU limited even at 1440x900.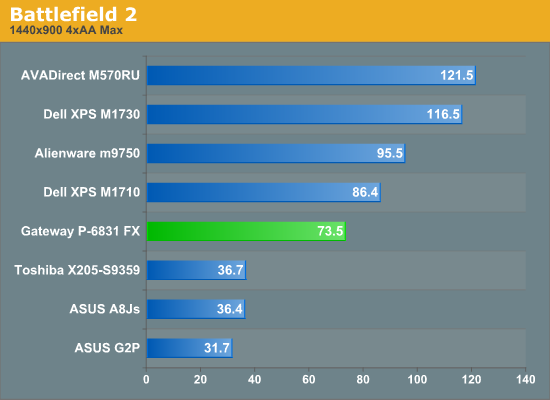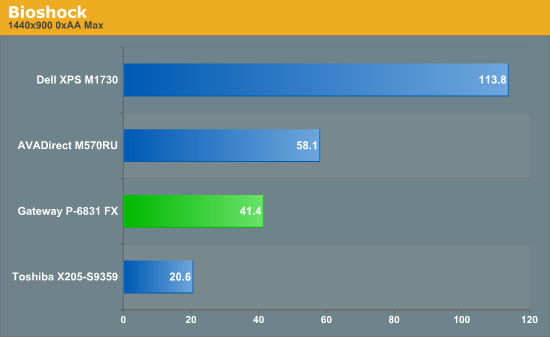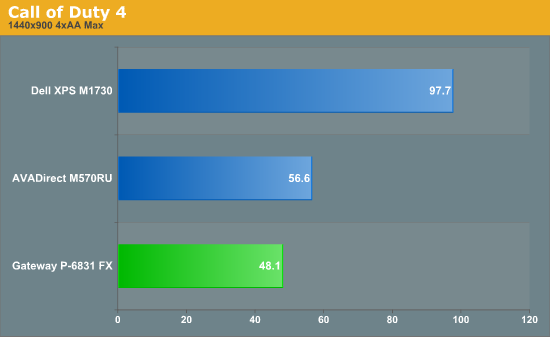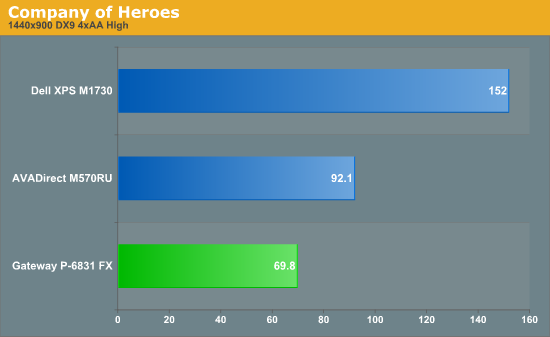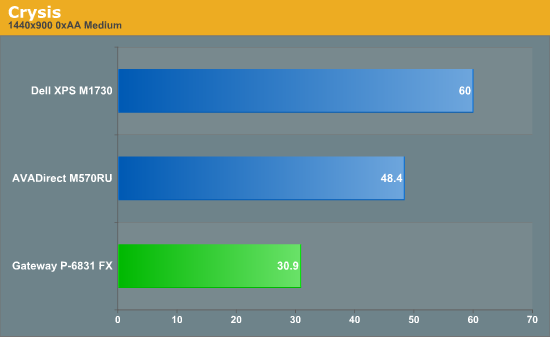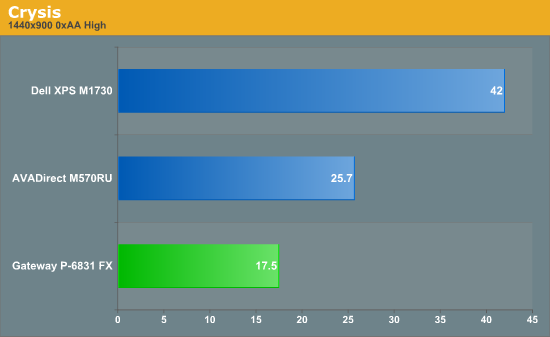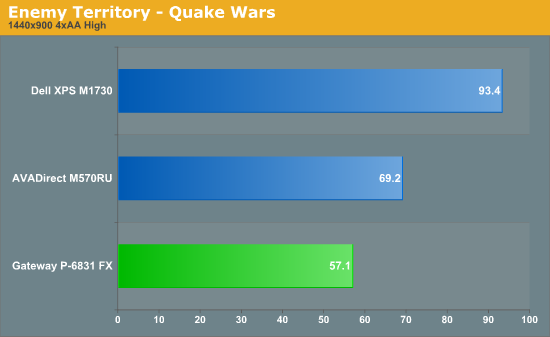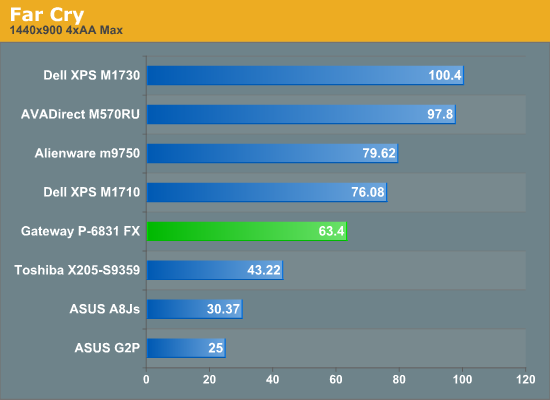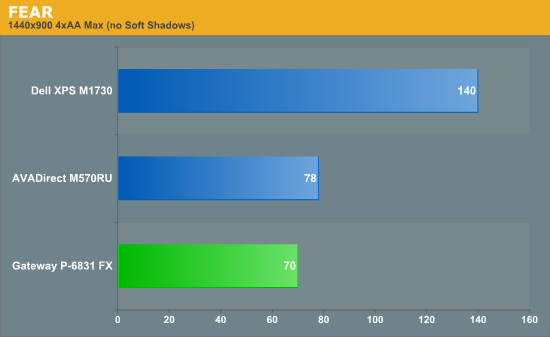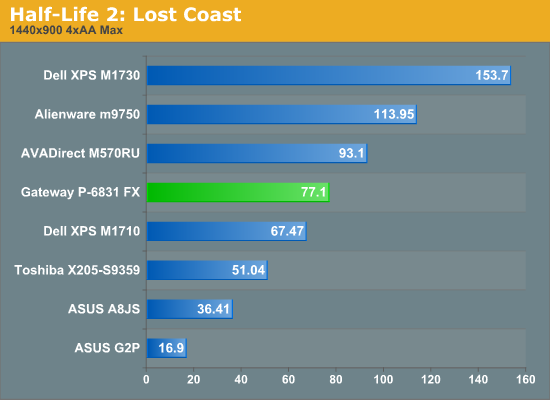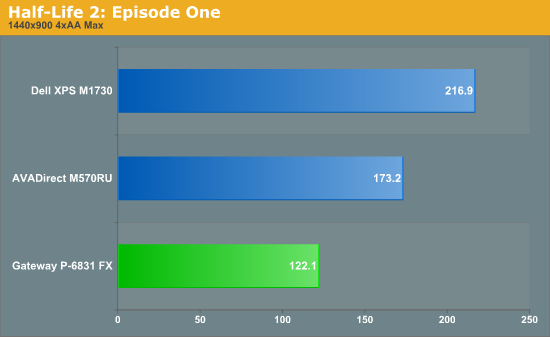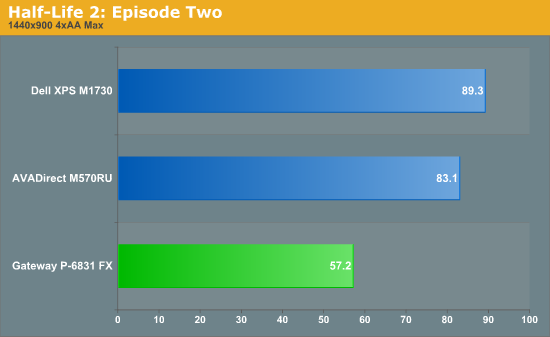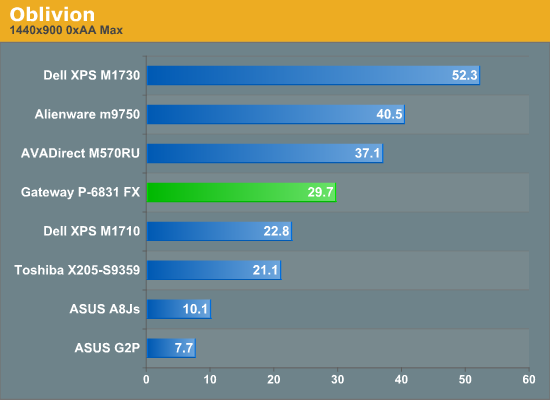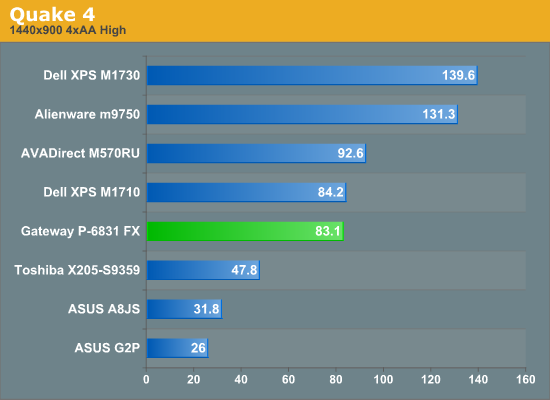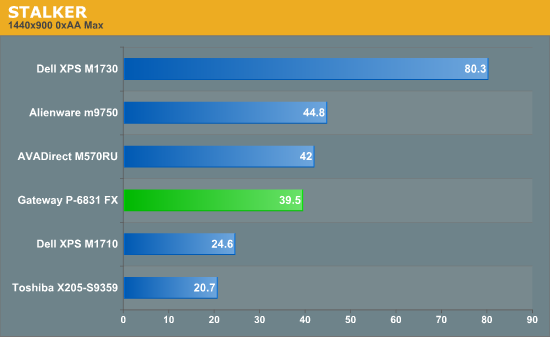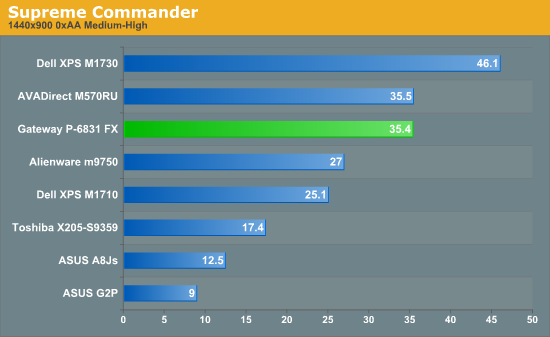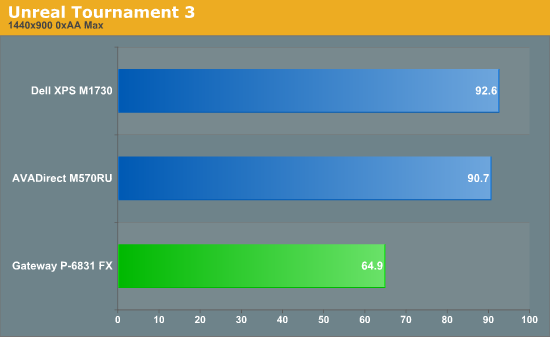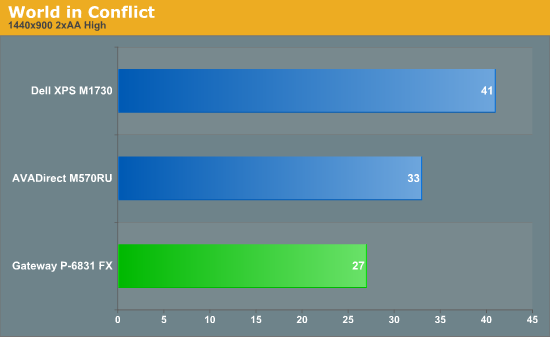 We've been tempted to drop some of the older titles from our testing, but we figure some users might still be playing certain titles (i.e. Battlefield 2) and it's nice to provide at least some idea of how modern notebooks compare to last generation notebooks. Since we obviously didn't benchmark some of the most recent games on older hardware, we continue to provide results from older titles. Note also that some of the older hardware is not capable of running DirectX 10 graphics, which can of course make a difference on the latest games.
Looking at the results, we can't help but be impressed with the value that the Gateway P-6831 offers. It's never going to beat the XPS M1730 in a head-to-head match, but that's not the point. The point is that you can get extremely good performance at the native LCD resolution for what amounts to a very reasonable price. Typical entry-level notebooks already cost around $1000; that you can pay a couple hundred dollars more and actually end up with very good gaming performance makes this the first truly viable midrange gaming notebook.
If you doubt that last statement, look at the results from previous "midrange" notebooks in the above charts. The ASUS A8Js and G2P both launched at prices close to $2000, and though they became more affordable over time, they were never great gaming notebooks even when they were brand-new. The Toshiba X205 isn't much better; that should make it very clear why we say there is very little reason to consider purchasing a GeForce 8700M GT notebook these days. Even with a slower CPU, the P-6831 is frequently up to twice as fast as the X205... a laptop that still sports a higher price tag!