Display Quality, Continued
Besides contrast ratio, brightness levels, and color gamuts, the other metric we like to compare on displays is color accuracy. As always, we use a DTP-94/Monaco Optix XR colorimeter with Monaco Optix XR Pro and ColorEyes Display Pro software. ColorEyes Display Pro almost always generates a better score on laptop LCDs than Monaco Optix XR Pro. Worth noting however is that the color gamut generated by Monaco Optix is usually larger. It seems that Monaco Optix requires a certain color gamut level before it functions optimally, which may be why the ASUS G2P is the only laptop we've tested so far that scores better under Monaco Optix.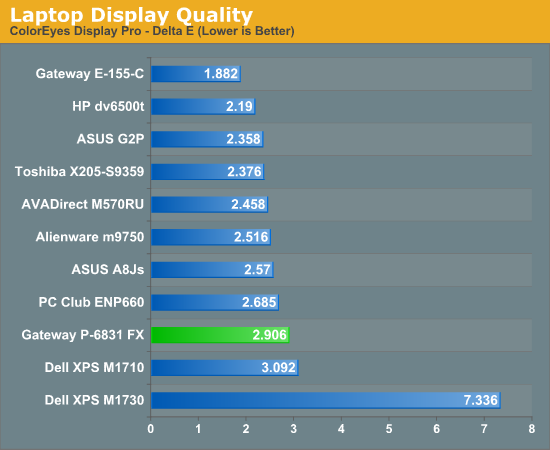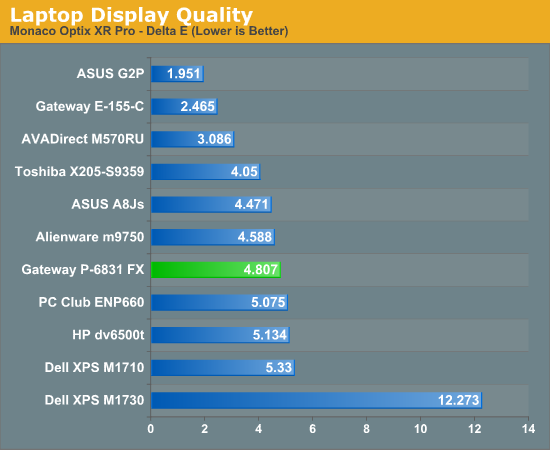 The performance generated by the Samsung LCD used in the P-6831 is lackluster, although it's not dramatically worse (or better) than most of the other laptop LCDs we've tested. What's particularly odd is how poorly the Dell XPS M1730 scores in color accuracy. Our best guess is that there might be some sort of dynamic contrast or software causing the conflict, but we never could generate anything approaching an acceptable result on the M1730.
The above results only compare color accuracy after calibration, however. Scores are much lower across the board prior to calibration. Here are the pre- and post-calibration detailed results for the P-6831 FX.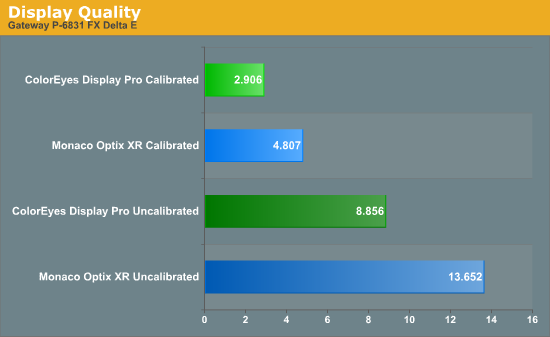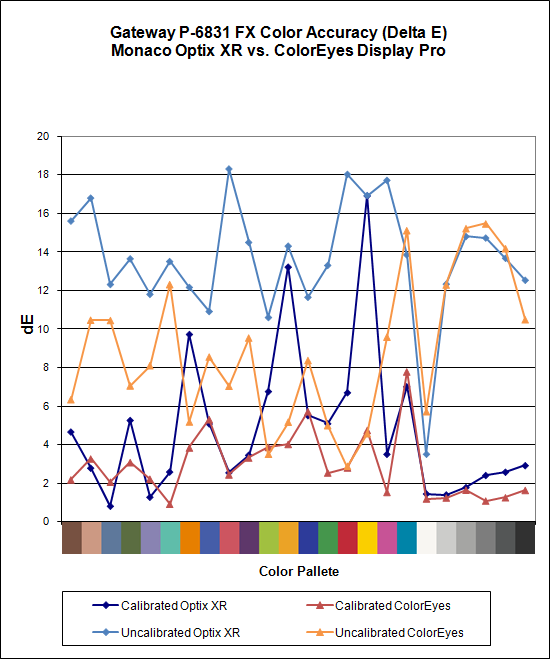 Pretty much all of these results are surpassed by even the worst of the desktop LCDs we have tested in the past 18 months. We would really love to see better laptop LCDs; manufacturers, please see to it!