Pro82+ Package and Appearance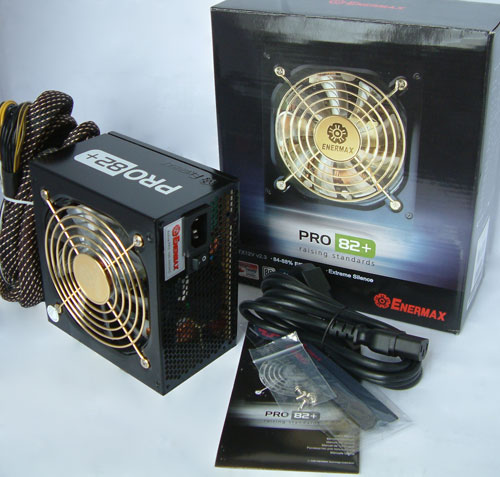 The package is quite different from the Modu82+ series and comes in completely different dimensions. Maybe Enermax wanted to give the impression that these are two totally different series when users see these in a retail shop. The unit is enclosed in bubble wrap together with several accessories such as mounting screws, cable-ties, the power cord, and a manual.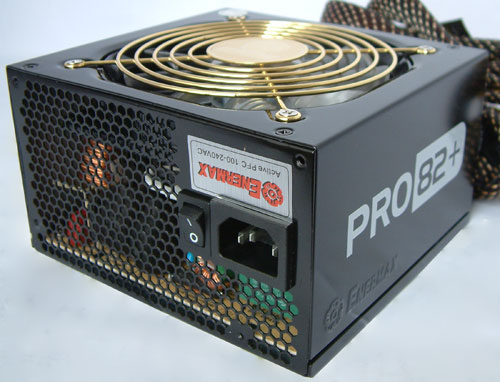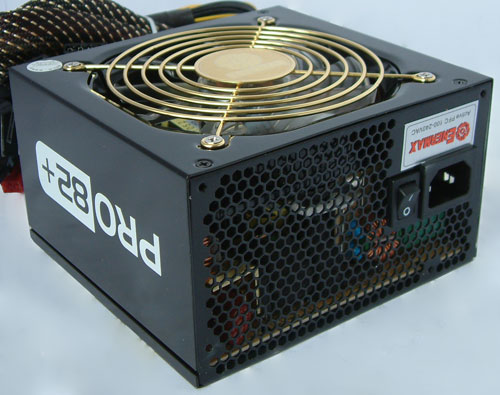 The power supply comes with a black coating like previous Enermax power supply series. A big logo with the name of the series is printed on both sides of the unit instead of the label, which is now on the top. Now the logo can make it very clear what PSU you're using when you open up the case, even if you won't be able to easily see the specifications. As usual, the back is perforated so air can exhaust easily.