Modu82+ Internals Continued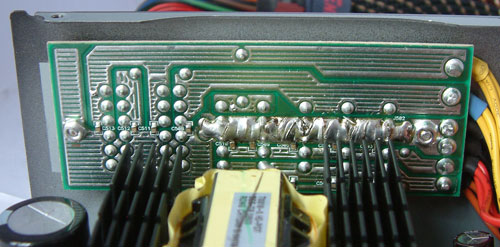 The PCB with the jacks for the cable management system shows a clear distribution of the different rails. One 12V rail connects directly to three pins of each graphics card connector. The other 12V rail distributes to the other three pins of the two graphics card connectors as well as the peripheral connectors.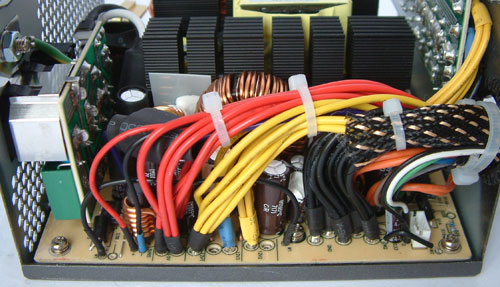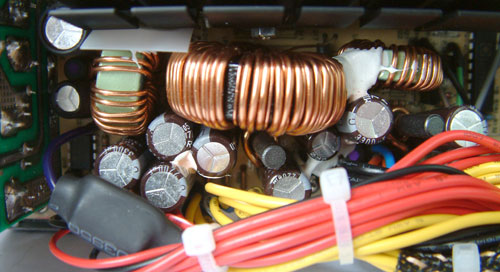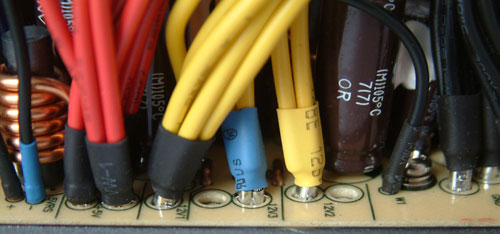 The secondary side shows the cable distribution to the cable management PCB and the fixed cable harnesses. Here we see the three 12V rails, each with a different colored shrinking hose attached at the end. Each of the 12V cables outside of the PSU also has a color marking besides the basic yellow color. The rest of the capacitors are stuck behind the cables and manufactured by Nippon Chemi-Con. It looks a little bit messy in between these capacitors, which will definitely not help with airflow and therefore temperatures may be a bit higher. However, all these capacitors are rated at 105°C, which is actually quite normal. There are also lumps of glue applied in between the capacitors, which doesn't leave a good impression.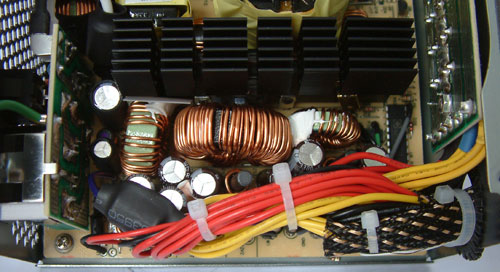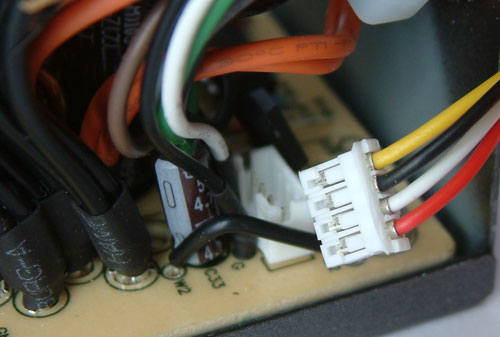 The fan is controlled with a PWM circuit, just as we see with modern CPU coolers for example. The fact that the fan is detachable is nice for those users that might want to change it. We have experienced enough PSU fan failures (or increased noise from failing bearings over time) that it makes sense to allow for an easy replacement of the PSU fan.