Call of Duty 4: Modern Warfare Performance
Version: 1.4
Settings: All Highest Quality
For this benchmark, we use FRAPS to measure average frame rate during the opening cut-scene of the game. We start FRAPS as soon as the screen clears in the helicopter and we stop it right as the captain grabs his head gear.
This test shows the 9800 GX2 to be out in front of the competition. Well ahead of the Ultra, the 9800 GX2 nudges out the 9600 GT SLI solution for the lead in this benchmark.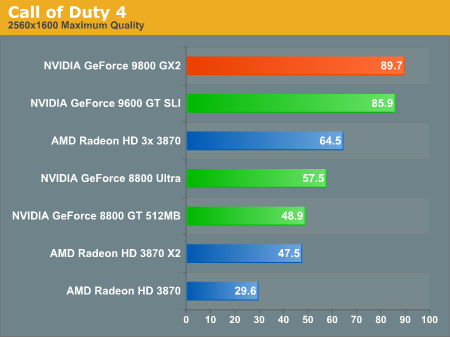 While the 9600 GT SLI setup does have and advantage below 2560x1600, those who are spending this much money will want to be playing at the highest res possible. Thus we give the nod to the 9800 GX2. On a budget, though, a pair of 9600 GT cards is a couple hundred dollars cheaper than the 9800 GX2, so it's nice to see the competition. The value factor is definitely not on the side of the 9800 GX2.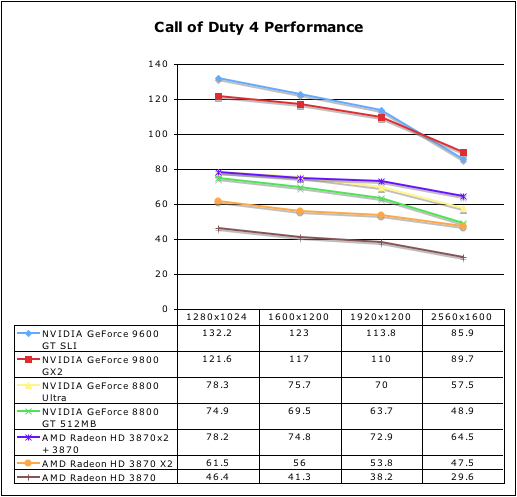 When we enable 4xAA, the slight lower res advantage of the 9600 GT SLI is removed and the 9800 GX2 still leads at the high end. The three way 3870 solution is much further behind here.