H.264 Video Quality- SPIDER-MAN 3
One of last year's trilogy blockbusters came from Columbia Pictures featuring the MARVEL inspired SPIDER-MAN 3. This movie offers bitrate levels that averaged 14.9 Mb/s to 35.3 Mb/s. In our particular test scenes, we have a close up of Spider-Man and another screenshot of the police on the street from a top down angle. Both screenshots offer an opportunity to compare color, facial details, and black levels.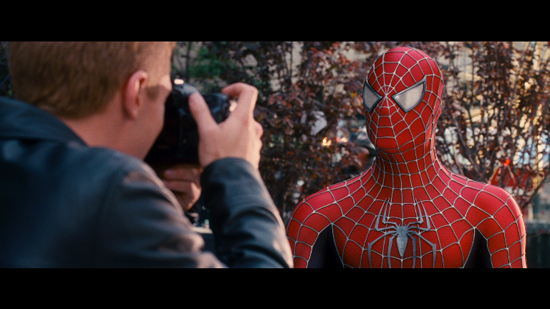 780G – Click to Enlarge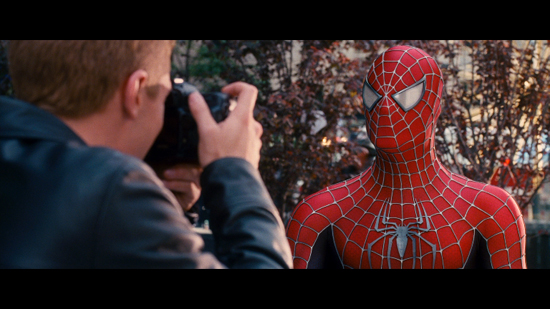 G35 – Click to Enlarge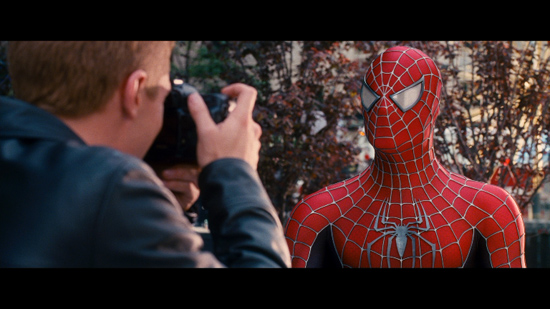 GeForce 8200 – Click to Enlarge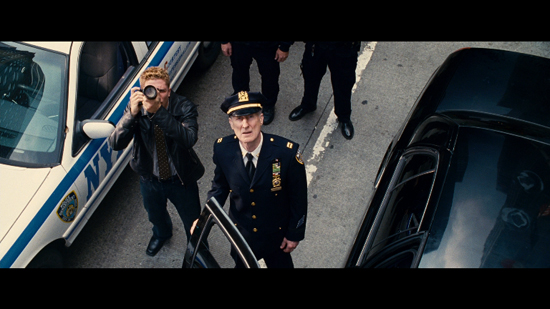 780G – Click to Enlarge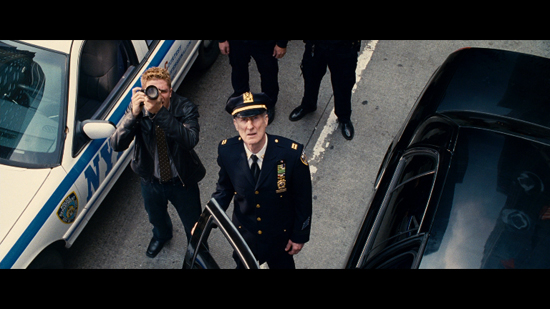 G35 – Click to Enlarge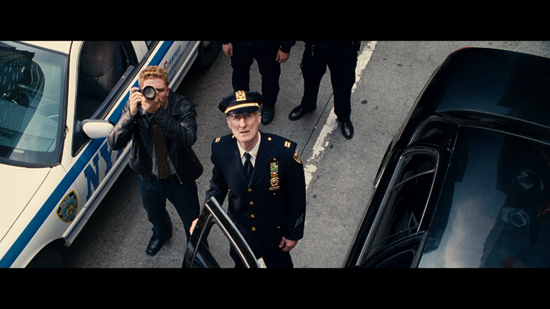 GeForce 8200 – Click to Enlarge
We see small differences in the screenshots, but certainly think in the first screenshot that the 780G and/or GeForce 8200 had better color saturation and details than the G35. The second screenshot is a tossup depending on whether you like the softer look of the 780G or slightly more detail and sharpness in the G35 picture. The GeForce 8200 did not offer as warm skin tones in our opinion but otherwise had the same overall image as the 780G. Our test audience voted 4 times for the 780G, 3 for the GeForce 8200, and 1 for the G35 in the Spider-Man image. The 780G garnered four votes in the police screen shot with the GeForce 8200 and G35 each receiving 2. Both 780G images were slightly closer to the reference image than the G35 with the GeForce 8200 placing in-between both platforms.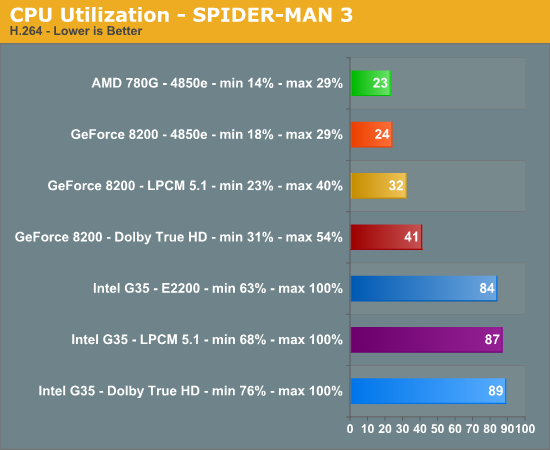 The 780G and GeForce 8200 put a major hurt on the G35 with average CPU utilization rates around 24% compared to 84%. The GeForce 8200 had slight increases in the processor utilization rates when implementing LPCM 5.1 or Dolby True HD decoding through PowerDVD Ultra 7.3. LPCM 5.1 audio bitrates averaged 4608 Kbps with Dolby True HD ranging from 2640~4608 Kbps depending on the scene.
During heavy action sequences, the G35 processor utilization rates were constantly above 90% and we did experience some judder at times if not outright pausing. If we changed our audio stream to Dolby TrueHD or 5.1 LPCM, the CPU utilization rates stayed at 97%~100% during the action sequences with average rates being around 87%. Actually, judder was no different from the Dolby Digital 5.1 audio stream so we would suggest sticking with the higher audio quality streams but suggest a processor such as an E6750 for a better viewing experience.