The Ultra Mobile Centrino Platform
Alongside the Atom, Intel is also announcing a new category of the Centrino brand to be targeted at mobile devices. Quite logically, this will be called Intel Centrino Atom. This isn't a brand for normal notebook computers, this is a brand for mobile Internet devices (mids). While ultra portable notebooks and even low power desktops may chose to make use of Atom, they will not be branded as Centrino Atom.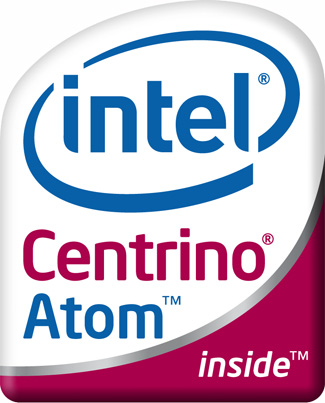 The specific requirements for Centrino Atom are as follows:
Intel Atom (Silverthorne) CPU Poulsbo chipset, Wifi and/or 3G, and/or Wimax support (Intel or 3rd party). Must have battery powered screen size less than or equal to 6". Devices must be less than or equal to a 7.5" diagonal width with thicknesses being less than or equal to 1.02".
The fact that wireless networking support under Centrino Atom can be provided by a 3rd party is a huge (and very welcome) departure from the current Centrino requirements. Future versions of Centrino Atom will tighten up these requirements as well, but what we are seeing is certainly a good starting place for the types of devices that could benefit from the Centrino Atom brand.
The future of mobile compute looks very bright indeed, and now it has a name: Atom.