Doing the Salsa…
One of the biggest obstacles faced by users when they are overclocking is heat. It's a well-known fact that cooler component temperatures usually lead to greater stability. The primary sources of heat in an overclocked system are the CPU, the GPU, the Northbridge, the CPU PWM supply, the memory modules (when overvolted), and finally the Southbridge. All of these areas will require active cooling to some degree to prevent temperatures from reaching levels that either shorten component lifespan or induce instability.
We already know that the X38 chipset runs hot when it's overvolted, as will the 680i/780i and to a slightly lesser degree the X48. Passive cooling solutions are all the rage for those who like a quiet waltz, but when aiming for high-speed overclocks they are a definite "no-no". Motherboard manufacturers are trying hard to dissipate as much of this heat as possible by using increasingly elaborate heatpipe-based cooling solutions, but they still require active airflow to maximize cooling when systems are overclocked.
While overheating due to inadequate cooling can cause system instability, the other major issue when overvolting is the effect it can have on component lifespan. The level of overvoltage that can be "safely" applied to a specific component varies. As Intel and AMD reduce the die sizes of their processors, the percentage of overvoltage required for speed scaling decreases. To a certain degree, there will be a reduction in overclocking ceiling on the entry-level processors, especially with the higher base FSB speeds.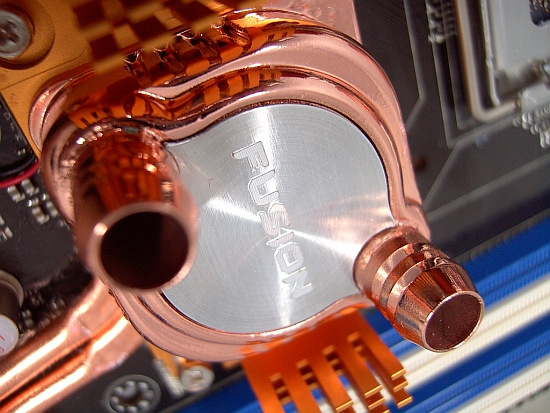 While the overall voltage requirement for stock speeds is lower on a smaller die, the level of tolerance a component has to prolonged overvoltage also decreases. Although the 45nm processors scale very well with voltage, anything past 1.36V is out of warranty on Intel's end. Still, we have seen users (ourselves included) provide these CPUs with in excess of 1.5V under load, and in some cases we have heard of processor failure when subjected to these voltages for extended periods. Regardless, most good examples of an E8400/E8500 will scale to 4GHz near 1.3Vcore, while additional speed over this voltage level requires a non-linear rise in voltage per additional clock cycle from the CPU. We expect users who are lucky enough to stumble upon the best silicon will be able to run up to 4.2GHz while remaining at the upper-end of Intel's warranty voltage levels.
The question becomes: what is the best way to achieve a performance overclock based upon sound technical knowledge, and are we still able to get the most from our systems without exposing our components to harmful voltages or heat levels?
Those of us who are looking for the best overall CPU performance are leaning towards the X38/X48 boards at this time. Of course, we want to see what the chipsets can do, where they operate at their best, and why. Our article today will start the process of answering these questions, hopefully in a way that makes sense. We are going to take one of ASUS' top-level boards - the X38-based Maximus Extreme - and see what makes it tick. We will follow up later with additional results from the likes of Gigabyte, MSI, DFI, abit, and Foxconn in our X48 launch article.
Of course, we must stress that the very fact that there is performance variability between chipsets suggests there can be variances between motherboards (even the same model), so once again it comes down to luck if your MCH is average, good, or exceptional. We hope some of what we cover here today shows why we aim for modest FSB speeds at lower tRD settings in our board guides rather than going for high FSB with loose memory/chipset performance setups that are usually good for nothing other than a few pretty screenshots and glitzy marketing campaigns. Speaking of which, when does "Dancing with the Stars" return to the airwaves?