Antec NeoPower 650 Blue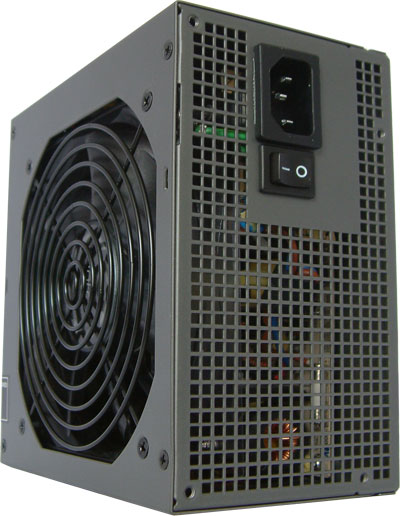 The NeoPower 650 Blue is a new entrant in the market that hasn't received much attention until now. It comes in a dark anthracite color called Gunmetal Black. The NeoPower 650 Blue appearance is typical of Antec PSU, with little to set it apart from other models. It has a 120mm fan on the bottom of the power supply that blows at the heatsinks inside. The back features square-shaped holes over the majority of the surface. The PSU comes in Antec's standard package with a paper shell to protect the power supply.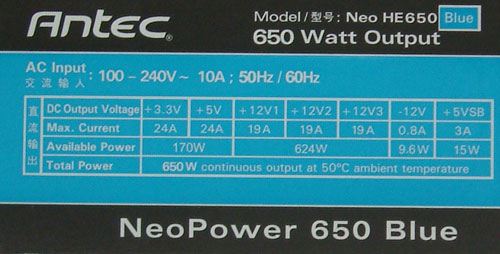 Like other power supplies from Antec, the NeoPower comes with three 12V rails rated at 19A. The total combined power of the rails is 624W, which is normal for a 650W power supply, and the 3.3V and 5V combined power is 170W. In fact, all the other power supplies today have the exact same combined power rating.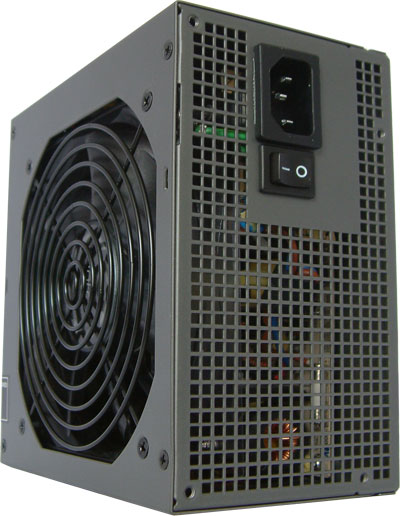 The NeoPower 650 Blue comes with a partial cable management system, allowing the user to disconnect several cables. The jacks on the PSU are a 6-pin design, which has proven effective with other models and manufacturers. With cable management, it is crucial to have a good connection between the cables and the power supply in order to avoid increasing the resistance.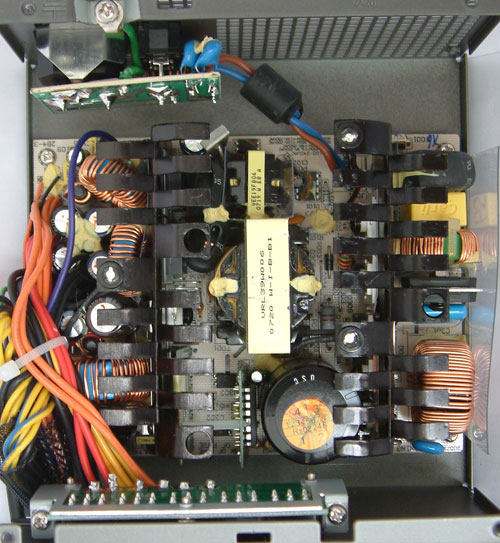 Opening this unit shows a design we've seen quite a few times now. You can see several small holes in the heatsinks, three of which hold the blue LEDs. These LEDs light up when the system is in operation, illuminating the PSU and case interior. The two heatsinks look quite tiny, but with good designs and a moderate 650W rating there is no need for bulky heatsinks. Later we will see that this unit has a high level of efficiency, which leaves less heat to dissipate. While the Seasonic design and layout have been around a while, they still do quite well. As competition heats up, we expect to see some new designs, but there is no need yet. As the saying goes, if it's not broken, don't fix it.