Initial Thoughts
As March approaches, the question on most enthusiasts' minds is going to be whether to go with Intel's next extreme performance desktop chipset, the X48, or NVIDIA's upcoming DDR3 chipset, the 790i. While it would be premature for us to answer this question, considering that NVIDIA has yet to send out samples for review, we can't help but be pleased by the performance increases we have seen recently with the X48 chipset. When properly paired with DDR3 memory, the X48 is capable of memory read and write speeds normally reserved for the likes of AMD with their on-die controller. All that remains is to see if NVIDIA can match these speeds and stability.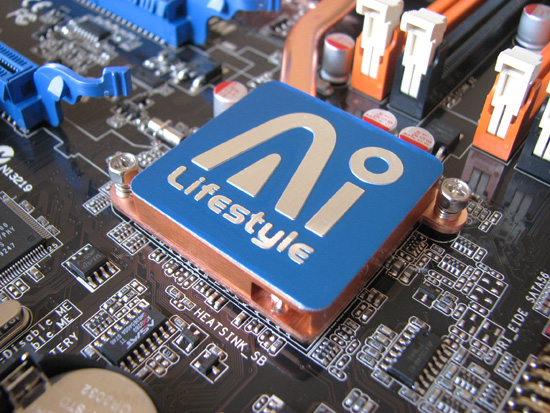 The ASUS P5E3 Premium BIOS already looks good - plus the board just works. We have exercised just about every possible combination of settings and options with a variety of hardware and have come up with no more than a few small concerns worth mentioning. Lately, ASUS has consistently led the pack when it comes to BIOS preparation, testing, and qualification, and it shows here as well. Look for "premium" performance from this truly impressive board when we pit it head-to-head next month against some of the latest X38 and X48 motherboard offerings. While we are respecting the wishes of Intel in not providing absolute benchmarks in a variety of applications, all we can say is that this board led all others overall. With the extra time afforded by the latest launch delay, we are completing further testing with our Wolfdale processors.
To be brutally honest about the current market situation, ASUS has almost entirely swept the field lately when it comes to producing high-performance motherboards based on the X38 or X48 chipset. We hope other companies like DFI, Foxconn, Gigabyte, or abit have an ace up their sleeves and are polishing the cannonball as much as they can before next month's X48 launch. If we had to speculate, we would attribute a lot of ASUS' recent success on their decision to listen - really listen - to what the typical overclocker wants to see in a motherboard. Here's to hoping they keep it up.

While the board has not officially launched (although ready), we decided to bestow the AnandTech Editor's Gold Choice Award upon the ASUS P5E3 Premium based on our overall experiences with the board over the last several weeks of brutal testing. Although the board's exceptional overclocking abilities cannot be overlooked, the wonderful design and layout, along with the liberal use of just about every possible high-quality component imaginable, and an extensive feature set makes the P5E3 Premium one of the most "well-balanced" platforms we have ever tested. ASUS has shown us that a great overclocking system does not need to be built around a very specialized, stripped-down motherboard nor one that is full of glitz and glitter that does not serve a true purpose. It is clear to us that ASUS put forth a great deal of effort to ensure the P5E3 Premium delivered the goods without compromise.
ASUS has also worked hard to make owning a high-end X48 motherboard some what affordable. With an estimated retail price of around $299, there is a lot of value in the purchase of the P5E3 Premium for those looking at a high-end motherboard to use in the coming years. You get one of the best sounding audio solutions we have ever heard in an integrated chipset, plus built-in draft-N wireless connection with access point (AP) capabilities. Those two items alone account for at least $100 - provided you use them, naturally. We won't go so far as to call the P5E3 Premium inexpensive, because it's not. However, it provides an overall experience you just can't match with a $100 motherboard, and if you're planning to overclock a Penryn CPU you definitely don't want to skimp when it comes to motherboard quality. All you need to do now is wait for X48 boards to officially launch, which should thankfully occur within the next month (believe us, we are tired of the previews and constant retesting also).