24.6 Megapixel Sony Full-Frame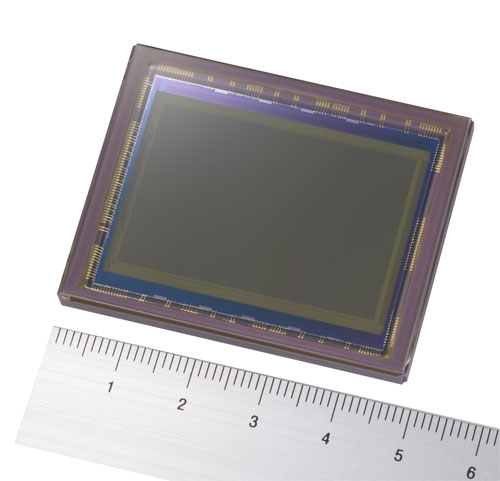 Sony announced their new full-frame 24.8 megapixel CMOS sensor at PMA. That means the major piece of the A900 puzzle is now in place. Sony has shown their full-frame Pro model at other shows, but now with an official sensor the prototypes were generating even more interest than usual.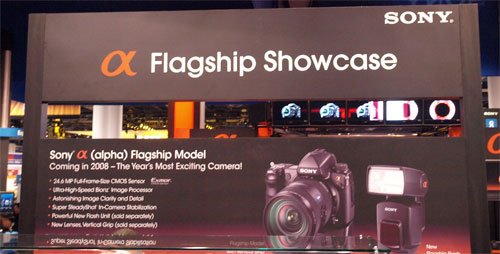 Sony was prominently featuring the camera, flash, grip, and new lenses for their coming full-frame flagship model. The new Pro model is widely expected to be called the A900, but Sony would neither confirm nor deny that name.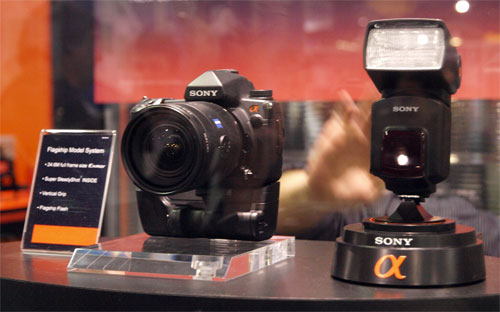 There was still no announcement of the introduction date of the new full-frame, but a Sony Marketing Executive did confirm that an introduction date had been set and that it would definitely be in 2008 as announced a few months ago. When asked if this would be introduced at Photokina Sony had no comment.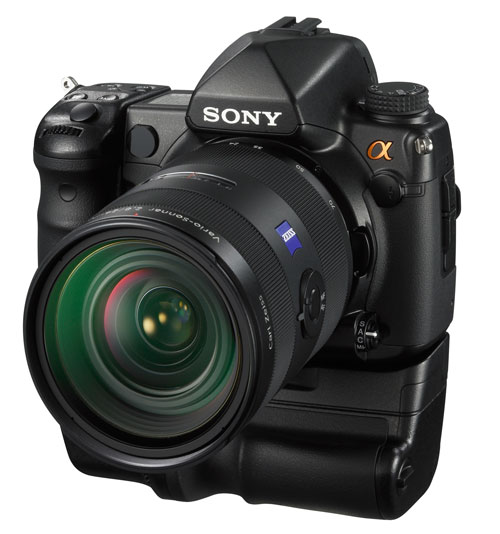 We also asked if it would be introduced sooner or later than Photokina. But still no comment. The Sony Marketing Executive did talk in some detail about Sony's commitment to full-frame technology, pointing out that of all the new and continued Sony, Carl Zeiss, and Minolta lenses that only six lenses were exclusively for APS C sensor size. All the other lenses are capable of working on a full-frame sensor. Sony also made clear their intention to introduce more motor-driven lenses in the future, expanding a feature now mostly available on Sony extreme telephoto lenses.
The Sony Digital SLR Product Line has mushroomed with the recent introductions. The current line consists of the A200, A300 and A350 in the Entry Level, the A700 in Prosumer space, and a coming A900 full-frame professional model. That five DSLR line-up covers, in one or more models, every hot feature in the current DSLR market – from entry level to professional. That certainly fits Sony's stated goal of becoming a major player in the Digital SLR market. The lineup is impressive but buyers will decide whether Sony has enough guns and expertise to crack this market that is mostly owned by Canon and Nikon.