Futuremark Performance
While we don't consider performance results in 3DMark or PCMark to be anywhere near as meaningful as actual gaming/application performance - outside of bragging rights - these applications do provide a consistent means of measuring performance and scores do tend to correlate reasonably well with a variety of real-world games/applications.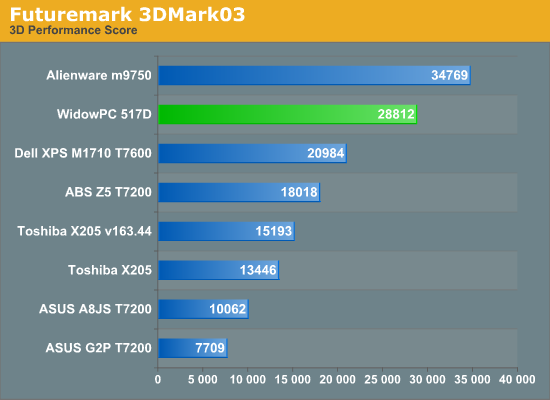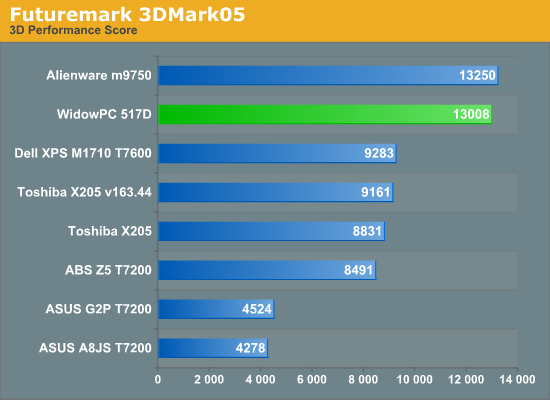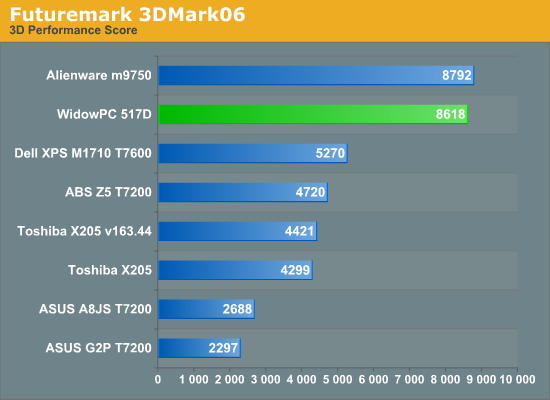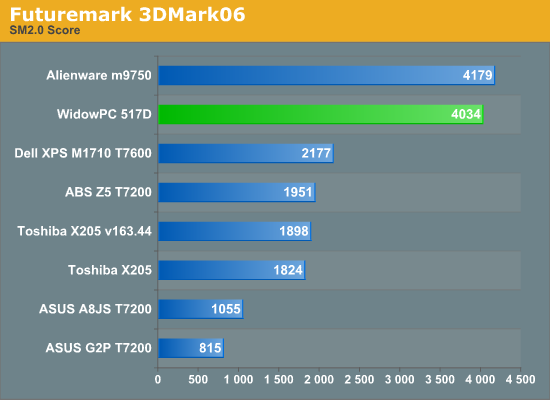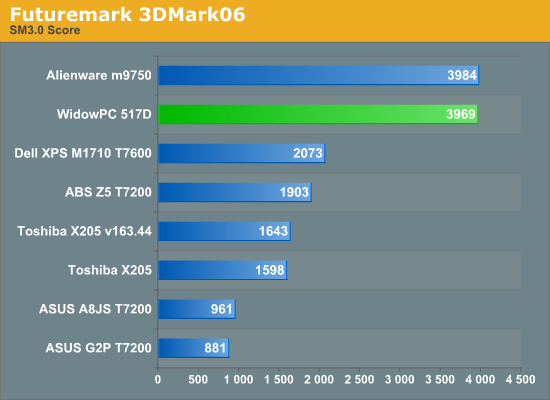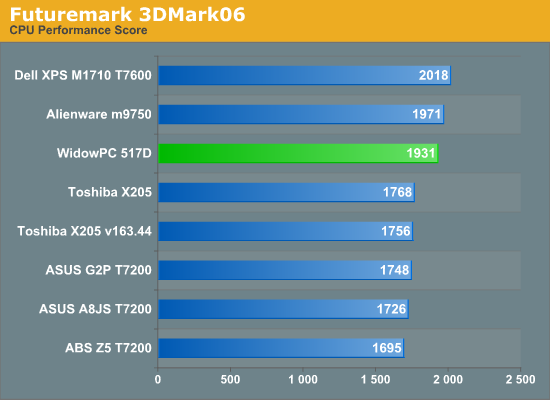 Outside of PCMark05 (which measures system performance as well as graphics performance), the 3DMark scores are relatively consistent with our gaming results. The 8800M GTX scores 114% faster than the 8700M GT in 3DMark03, 47% faster in 3DMark05, and 100-150% faster in 3DMark06 (depending on which score you look at). Compare that with the gaming results where we saw performance increases ranging from 37% to 235%, depending on settings. Games that are primarily CPU limited (Battlefield 2, Far Cry, and Quake 4 without antialiasing) put the 8800M at around 50-75% faster than the 8700M, while games that are more GPU limited - shader, bandwidth, or both - generally show the 8800M GTX as being more than twice as fast as the 8700M GT.
What the above clearly demonstrates is that 8700M SLI has essentially been made pointless in terms of performance. A single 8800M GTX should offer better performance than 8700M GT SLI in every situation. It has three times as many stream processors, and while they may be clocked slightly slower (500MHz vs. 625MHz) there's still a net gain. Memory bandwidth is twice as large on the 8800M, since it uses a 256-bit interface. We would also expect 8700M SLI to use more power than a single 8800M GTX, though it might be a tie. Whether or not you can find an 8700M SLI notebook for less money than an 8800M GTX notebook is about the only point that might favor running two of the lesser GPUs, but we don't even expect that to be the case.