These days, it's not always simple to choose the ideal power supply unit for one's needs. Faced with a bewildering array of manufacturers, brands, models and wattage levels, casual buyers often judge by outward appearances, attractive prices, or nominal wattage ratings. However, seasoned hardware enthusiasts generally shop for a power supply that's earned a reputation for quality and reliability, with appropriate wattage and price as secondary considerations. The consequences of a badly-chosen power supply may include system instability, lockups, BSODs, hard-disk corruption, and even catastrophic power-supply failure which damages other components; it's not simply a case of, say, losing a few 3DMarks because one chose a stylish-looking video card that happened to have slow RAM. The power supply is fundamental to the rest of the computer, and merits as much care as any other hardware purchase.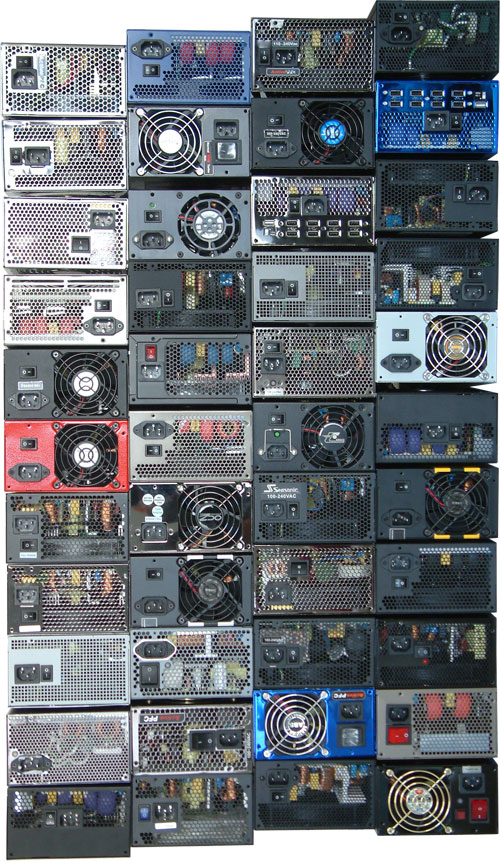 Aftermarket power-supplies seem to fall into one of three market segments. The budget segment covers mainstream home/office computers used for general Internet and office work, where a good-quality 400-watt unit would be more than adequate. The midrange segment covers the requirements of enthusiasts running upper-end video cards, additional drives, demanding CPUs, and perhaps overclocking. The most demanding (and profitable) segment is the high-end enthusiast market, where it's the norm to find multiple GPUs, advanced overclocking and cooling, many drives, and sometimes multiple CPUs.
Tangentially, for an everyday home/office user whose computer's needs won't exceed 400 watts, we suggest our European readers consider the be quiet! brand. be quiet! has earned a reputation for reliable, stable power supplies offering good value, good support, and respectable appearance. The company boasts a unique 48-hour exchange service for customers in Germany, Poland, and France. be quiet! was one of the first companies to recognize the desire for super-quiet power supplies, and still offers some of the quietest units on the market, but the excellent support and exchange service are also major selling points for buyers in Europe.
In the mid-range and high-end enthusiast segments of the market, we see a tremendous selection of power supplies with a wide range of wattages, ranging as high as 1600 watts. While most of us will agree that 1600 watts borders on the ridiculous, it certainly illustrates that power-supply manufacturers listen to the market, and will build what people want to buy. At AnandTech, we have tested various models from 1000 to 1300 watts this year, but have no immediate plans to go beyond that. For 2008, we will focus on a wider range of mid-range power supplies rated at up to ~850 watts, which is still quite potent.