OCZ ProXStream 1000W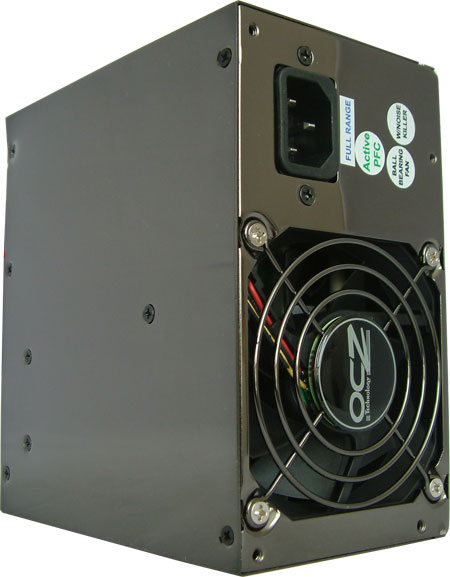 OCZ has provided us with the ProXStream 1000W, which with a length of only 140mm is the shortest 1000W power supply currently available. It will fit it in cases the 220mm Enermax Galaxy can only dream of calling home. However, this short length brings a few other problems - if it didn't, we would see more of these units in the market. OCZ uses two PCBs inside the chassis, which is a good solution but not without problems. We will see later how this unit performs. The outside has a shiny mirror-finish coating and it is cooled by only one 80mm fan like the Antec TruePower Quattro. The packaging contains the power supply and concentrates on the necessary accessories.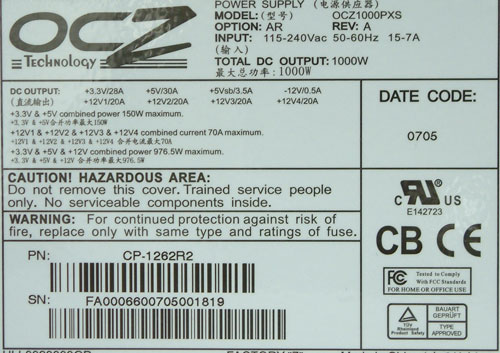 The label doesn't make this very clear but there are four 12V rails, each rated at 20A. The combined power is 840W, which is slightly lower than many of the other units we're testing today. The unit is rated for 115 to 240VAC but as always, we tested it with 90VAC as well.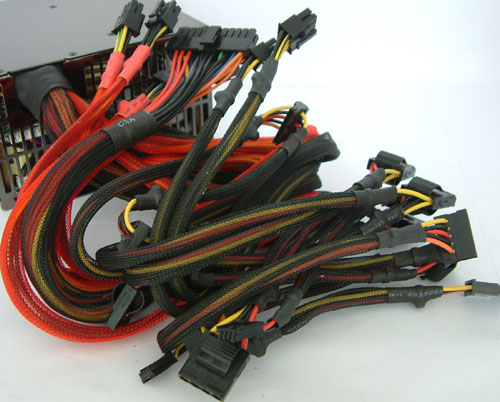 The cables are sleeved and the PEG harnesses are marked with a red mesh. There are four 6-pin PEG connectors, which is a bit unusual for a 1000W power supply; this is sufficient for most dual GPU setups, but two 6/8-pin connectors at least would have been a very good addition. Cables start at 45cm, which is fine for mid-tower cases but will not be enough for many larger cases. Considering the shorter chassis, it appears OCZ is catering to the mid-tower users that want a lot of power. How you're going to fit enough peripherals in a mid-tower case to make use of the available power is a question we will leave to the end-users. There are four harnesses for peripherals, two harnesses each providing six SATA and six Molex connectors.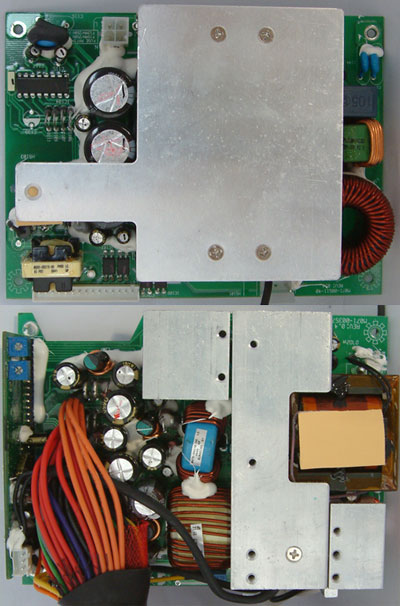 As mentioned, the inside has two PCBs, which are then sandwiched together. They are actually stacked on each other and not facing each other as we have seen in other designs. The large plates cover and connect to all of the smaller heatsinks. This is necessary to help with heat dissipation, especially for the heatsinks that don't directly get sufficient airflow. The build quality is very good but all of the components still need air to cool down. Since cooling is provided by a single 80mm fan, heat dissipation needs to be a primary consideration.