Enermax Galaxy DXX 1000W (EGX1000EWL)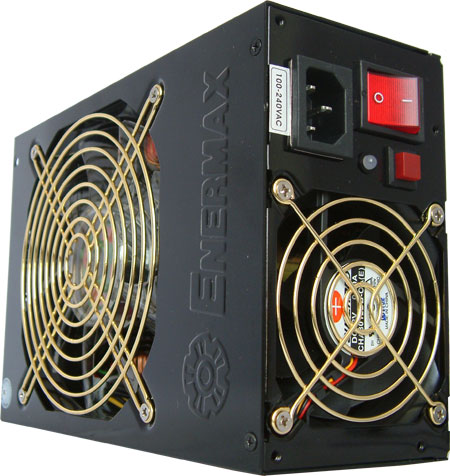 The Enermax Galaxy was one of the first real 1000W units in the market, introduced about two years ago. It uses a large 135mm fan on the bottom in addition to an 80mm fan at the back of the unit. We already tested this unit on a Chroma 8000 and it performed very well. We tested it again on our new Chroma and we generated similar results. Even though it is now the older statesman of the 1000W market, it can still show newer units a thing or two. The efficiency might be a little lower than newer models, but its stable DC outputs won't bring any complaints. The packaging for this unit is unique since it comes in some kind of sausage shaped container. (Ed: Or maybe Christoph just needs to eat dinner.) A little carrying strap would be a nice addition since the box is big, heavy, and not easy to carry with one hand.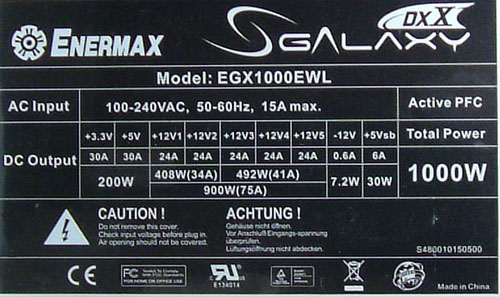 The Galaxy 1000W comes with five 12V rails rated at 24A. As the label suggests, two of these rails have their own output and are separate from the other three rails. The total combined power of all the 12V rails is 900W. The 30A for the 3.3 and 5V rails is a nice addition but not much needed anymore.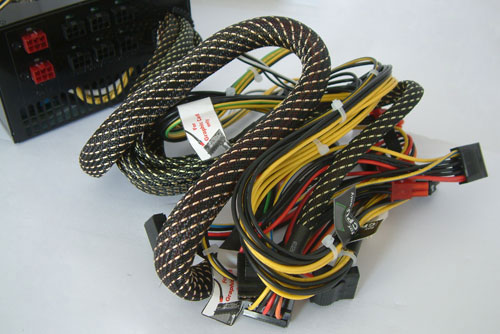 For cables, Enermax seems to have the best choice possible. There are eight jacks on the front of the power supply, giving the user many connectivity choices. There are six cable-harnesses with 18 SATA connectors (three per harness) and six harnesses with 16 Molex connectors (four per harness). Five PEG connectors - three 6-pin and two 8-pin connectors - assure you will have plenty of options for future graphics cards. Enermax often has the Galaxy 1000W at trade shows with a huge number of hard disks attached, which is certainly one use for a 1000W PSU.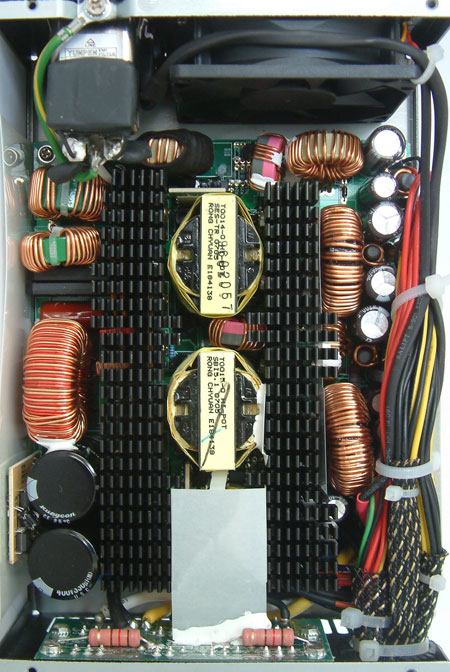 The housing is very long, and looking at the inside you can see why. Enermax uses this space for the huge heatsinks and the two transformers. The primary side carries two Rubicon caps, which is definitely a very good choice. The installation of an additional 80mm fan makes sense, as it ensures all the airflow moves in the proper direction. Otherwise, with the large chassis and fan on the bottom, the air might get caught in eddies and not cool as effectively.