Akasa PowerMax 1000W (AK-P100FG)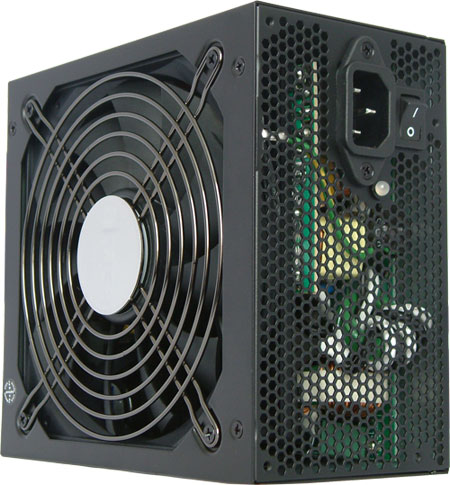 The Akasa PowerMax is a newer name in the market, and their sales channels aren't well developed right now. Akasa first appeared in 2000, selling high-end coolers in Germany. After some initial success, other brands have pushed them into the background and their market share has decreased tremendously. The Taiwanese company is working to improve the situation by branching out into other markets. Today we will be looking at the PowerMax 1000W, which is also available in an 850W version. It comes in the trendy black we see from many other manufacturers, and it has a huge 135mm fan installed on the bottom side. Small hexagonal holes covered the rear of the unit in order to provide the best airflow possible. The power supply ships in a big carton box, and the unit and its long cables fit snugly.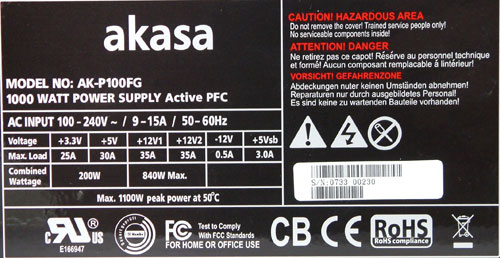 The PowerMax has two large 12V rails rated at 35A. That will definitely be enough to cover even the most demanding graphics card and CPU setups today. The combined power of the both 12V rails is about 840W max, which is a fair amount of power. The input voltage is rated at 100 to 240VAC, but as usual we were able to run the power supply with 90VAC as well. Akasa states a 1000W peak power under 50°C ambient temperature, and we will verify this as part of our standard testing methodology.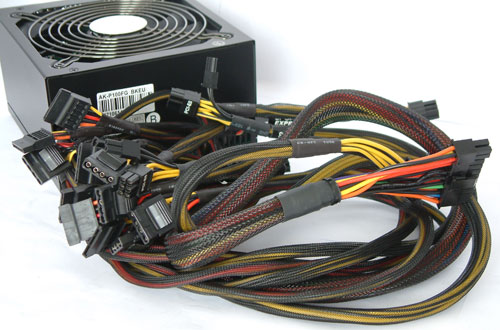 The cable harnesses are very long and sleeved with black mesh. The 24-pin, 4-pin, and 8-pin connectors have a length of 75cm, which is the longest we have seen so far. People with full tower cases will appreciate the long cables since they will easily reach every corner inside the case. Smaller ATX cases might just feel cluttered with the longer cables, but most midsize ATX cases don't need 1000W power supplies.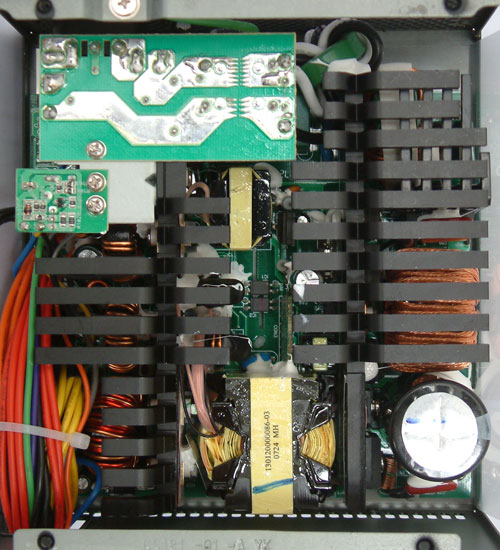 The inside of the power supply looks very similar to the Silverstone unit, which isn't a big surprise considering both power supplies come from the same manufacturer. However, there are differences. A single transformer in the middle of the PCB handles the massive 12V output. The rest of the installed parts look very neat and are of good quality. The secondary caps are from Teapo, which we find in most PSUs today. Looking at airflow potential, we see some obstacles the air needs to get around. The shape of the heatsinks is well designed though and the air can go through without problems. The large sister PCB that has the input filtering stage could be in a better position, but it shouldn't be a problem. Unfortunately, the Akasa PowerMax didn't stand our 110% test; this isn't a deal breaker considering we are pushing the units beyond their rated capacity, but the fact that the similar Silverstone also failed this test indicates the design is at its limits.