Introduction
We recently looked at lower performing power supplies ranging from 400W to 450W. While some of those offerings work well, the reality is that they're not much cheaper to produce than slightly higher rated models, so most of that market is falling to the low quality, budget manufacturers. We return this week to higher performing PSUs rated at 730W to 900W that are more suited for high-end systems running more than one graphics card. It's important to have the proper connectors - and a sufficient quantity of connectors - along with a good distribution of power across the rails. Nobody running a higher end system enjoys crashes in the middle of a gaming session, after all. We have quite a few models to test from several companies, including four 850W PSUs.
Also included is one model that officially only supports a 200VAC to 240VAC input. This PSU is for the European market, but we still found it very interesting. We are talking about the Seasonic X900, but Seasonic also serves as the ODM for other brands, several of which we have reviewed. Whether or not the Seasonic X900 shows up in the US under that name, we will almost certainly see it in some form.
Note: If you would like to know more about our testing methodology, equipment, and environment, please read our PSU testing overview.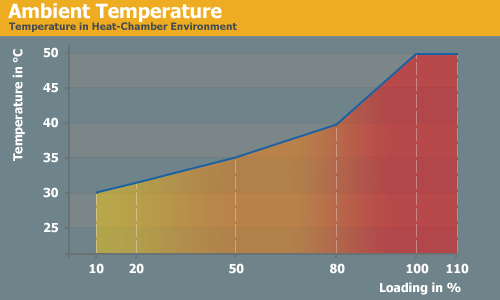 As previously stated, we now test with an additional 10% load beyond the rated output to see how the units cope with overload situations. We begin overload testing at room temperature, and if everything checks out we move on to our stress testing "heat chamber" that tops out at 50°C. Experience indicates that while many units can stand the overload testing at room temperature, others will have difficulty with the higher temperature and overload combined. Only the top units will survive this torture test.
We're going to change the order or presentation and begin with the results first, followed by pictures and discussions of the individual units. We will sort the products according to their rated output rather than name so that similar units are in close proximity to each other.