Sensible Naming and the Cards
It looks like we may just be seeing some of the fruits of the ATI acquisition here today; no, we're not talking about the Radeon HD 3800 series, but rather the naming of the cards. AMD is releasing two cards today, the Radeon HD 3870 and the 3850, both based off of the new RV670 GPU. Notice anything missing from the GPU names? That's right, gone are the annoying suffixes. AMD is committed to getting rid of the suffix with its GPU products, so you won't see any XT, LE, PE, FUFME, SE etc... versions of these graphics cards. Can we just say now that we think this is a great idea?
Even though the name ATI Radeon HD 3870 is still a little long for our tastes, it's still better than having confusing suffixes. As long as AMD sticks to the higher numbers means better cards methodology we're happy.
There is a method to the nomenclature madness, which the image below should explain: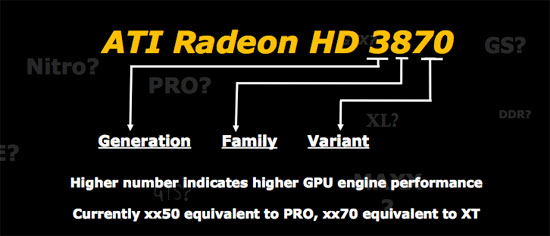 The first digit is the product generation, the second digit is the family, and then the last two digits refer to performance within that family. This should sound a lot like AMD's new CPU naming system or Intel's current Core 2 family. Note that with today's launch we're already pretty high in the 3800 series, whether or not that means we'll be looking forward to a 3900 or 4000 soon is another matter entirely.
Specifics on the two cards are as follows: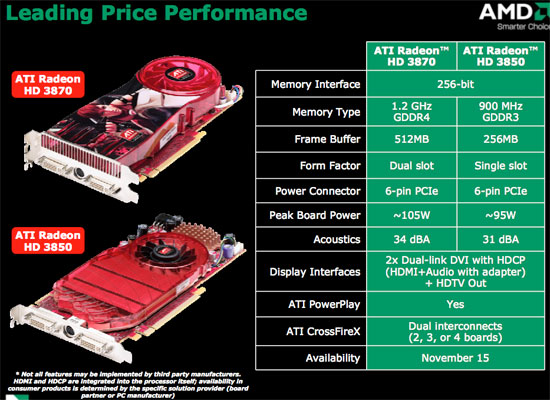 The 3870 is a two-slot solution, it runs its core at a minimum of 775MHz and comes with 2.25GHz data rate memory. Despite the two-slot cooler, the 3870 is actually quieter than the 3850, which itself is much quieter than the 2900 XT.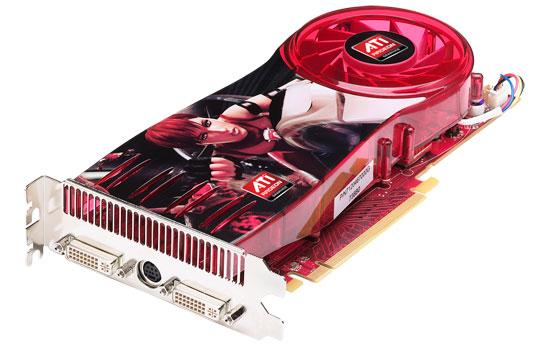 The Radeon HD 3870
The 3850 is a single slot card, with a 670MHz core clock and a 1.66GHz memory clock. The cards are priced at $219 and $179, respectively (more on pricing later). Like the 3870, the Radeon HD 3850 is actually quiet.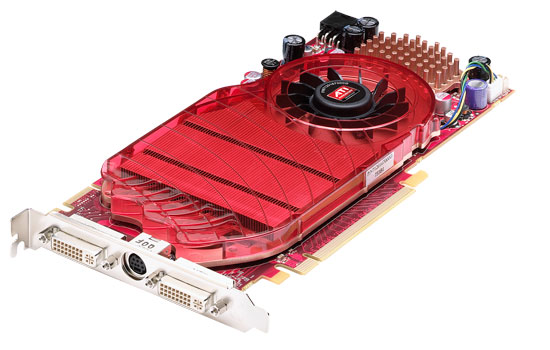 The Radeon HD 3850