Antec PFC, Temperature, Fan Speed, and Acoustics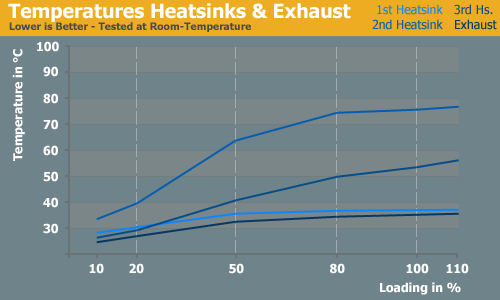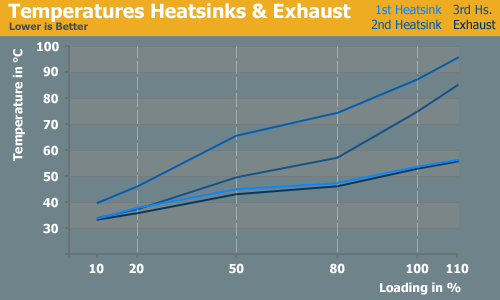 The heatsinks get far hotter than we have seen from similar models. The best comparison is the relation between the heatsink temperature and the exhaust temperature. The fan seems to be removing very little heat, since the temperature stays at an average level of 35°C at room temperature and 45°C in the heat chamber. The heatsink temperature is up to twice as hot at the exhausted temperature, clearly indicating the flaws with thermal management.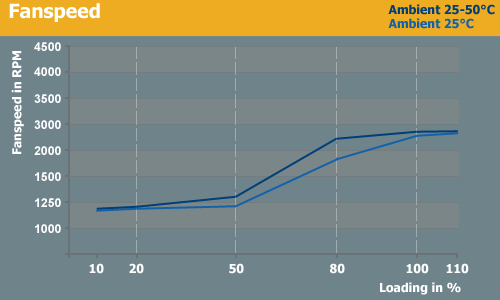 The installed 80mm fan wasn't the best idea, as we can clearly see from the temperature and fan speed results. A fan running at almost 3000 RPM should be enough to cool a moderate power supply like the 430W Earthwatts. The heatsinks simply are not getting enough cooling, and it all goes back to the overall design. The design of the heatsinks works best with a 120mm fan blowing directly at them. Antec chose to use an 80mm fan that moves air through the power supply in a very different fashion. The heatsinks do not get enough airflow, which means they can't dissipate heat, and they end up getting hot. It might be possible to design an effective cooling arrangement using an 80mm exhaust fan, but that would definitely require different heatsinks. Not surprisingly, the fan isn't particularly quiet either, especially in light of the low power output. We've seen much noisier PSUs, but those are often providing two or even three times as much power. At loads of around 430W, many PSUs are significantly quieter.