PCP&C 1200W Loads
PCP&C Turbo Cool 1200W Load Values
PSU Load
3.3V
5V
12V1
Wattage
All Rails
10%
1.77A
2.21A
8.45A
122W
20%
3.54A
4.42A
16.90A
243W
50%
8.85A
11.06A
42.25A
596W
80%
14.16A
17.70A
67.61A
935W
100%
17.70A
22.12A
84.51A
1150W
110%
19.47A
24.33A
92.96A
1255W
DC Outputs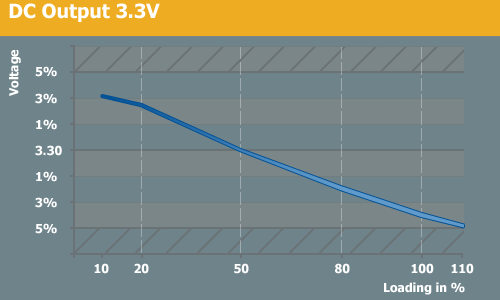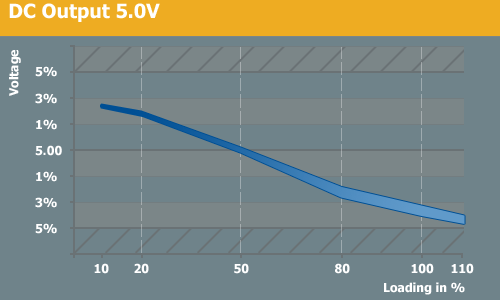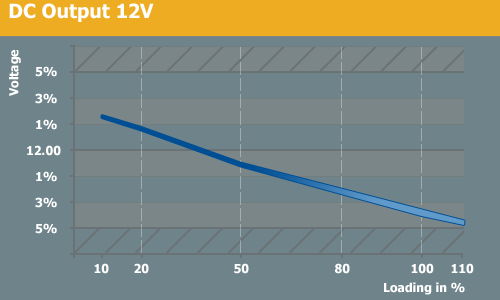 At the DC outputs we see the normal drop with increasing load. Outputs stay within a 1% deviation up to 600W. With increasing loads the output is still within 3% of the target value, and we only see it slowly falling out of spec at the applied overload.
Ripple & Noise Results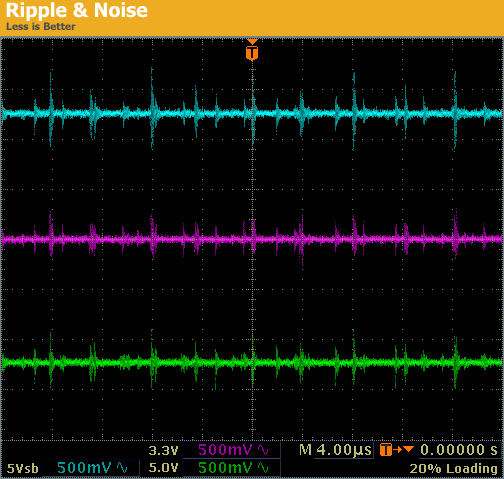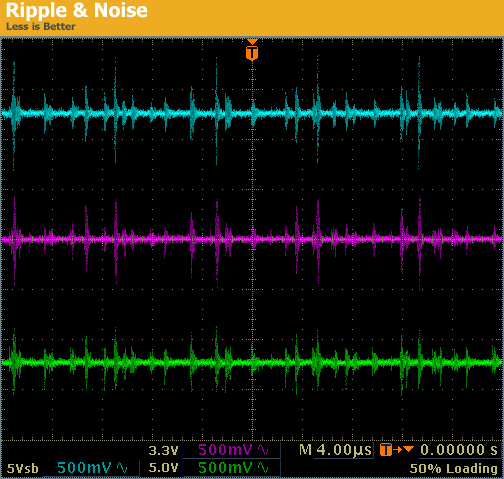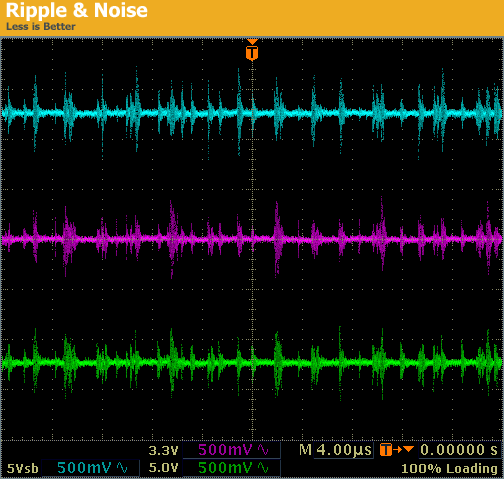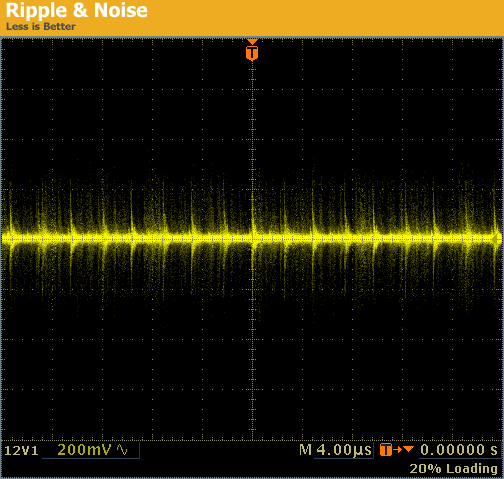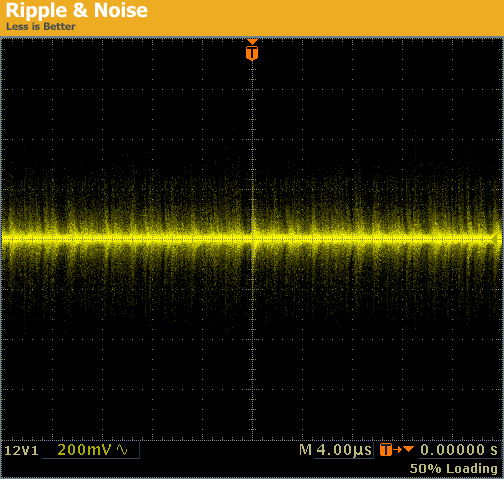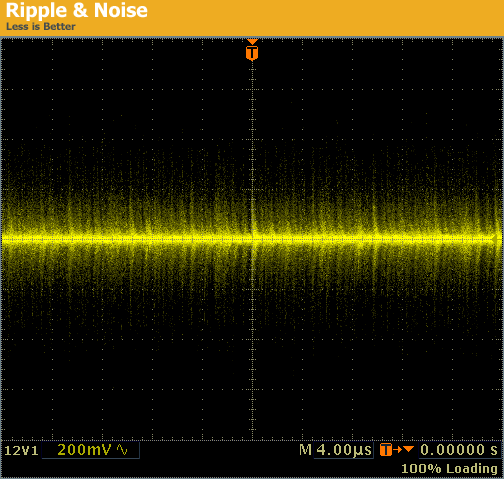 The 12V rail showed not more than 12mV which is a very sweet result.