AMD vs. Intel - Clock for Clock
Now it's time to tackle the touchy subject: how do AMD and Intel stack up to one another? First off, let's look at identical clock speeds to compare architectures.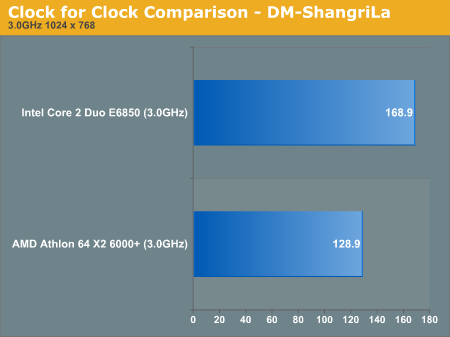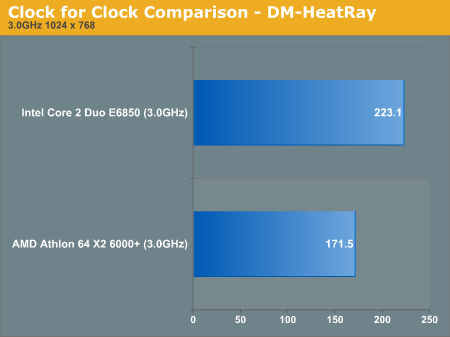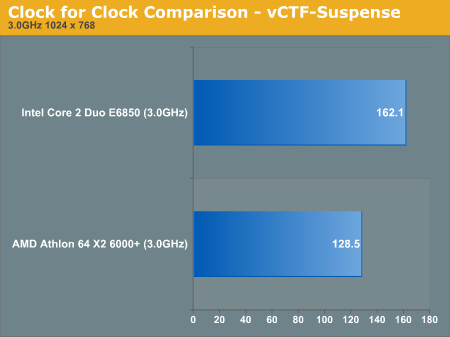 At 3.0GHz, granted at a CPU-bound resolution, Intel holds a 26 - 31% performance advantage over AMD. Intel's Core 2 processors have historically done better clock for clock than AMD's K8, so it's not too much of a surprise, but an important mark in the sand.
We then cranked up the resolution to 1920 x 1200, and increased the world detail slider up to 5 to give us a more realistic situation for this clock speed comparison. The results were a bit surprising: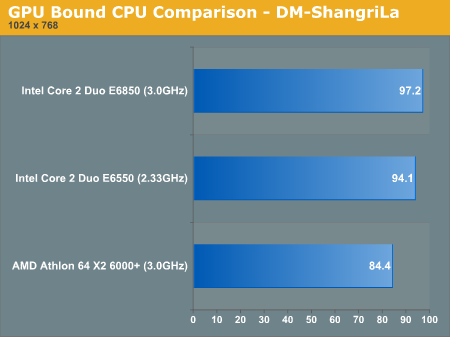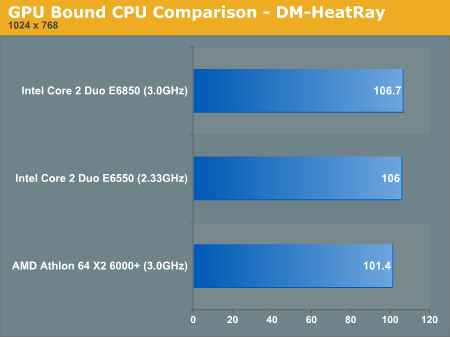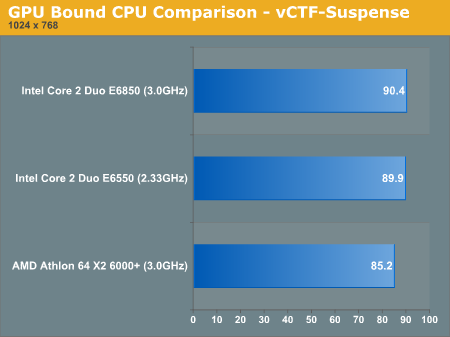 Despite being a mostly GPU-bound scenario, Intel still managed a 9% performance advantage over AMD at 3.0GHz. We suspect that there's something fishy going on as the test is quite GPU-bound, yet going from Intel to AMD yields a reasonable performance drop.
We looked at a 3.0GHz Athlon 64 X2 and compared it to its closest Intel price competitor, the Core 2 Duo E6550 (2.33GHz) at our high res settings:
The Intel performance advantage drops to 7% on average, but it's much larger than it should be given that we're dealing with a GPU-bound scenario. Note that difference between 2.33GHz and 3.0GHz on Intel is next to nothing, thus proving the GPU-limited case, so we're either dealing with an Unreal Engine 3 issue related to either the AMD CPUs or the nForce 590 SLI chipset/drivers we used. We've let Epic know, but for now it looks like UT3 definitely prefers Intel's Core 2, even when GPU-bound.