Who Cares about Clock Speeds?
So far we've figured out that UT3 likes large caches, sees a huge benefit from two cores (and a minor improvement from 4) but what about raw clock speed? We took an unlocked Intel Core 2 Duo processor and ran it at 333MHz increments from 2.0GHz up to 3.33GHz, plotting performance vs. frequency on the chart below in all three flybys: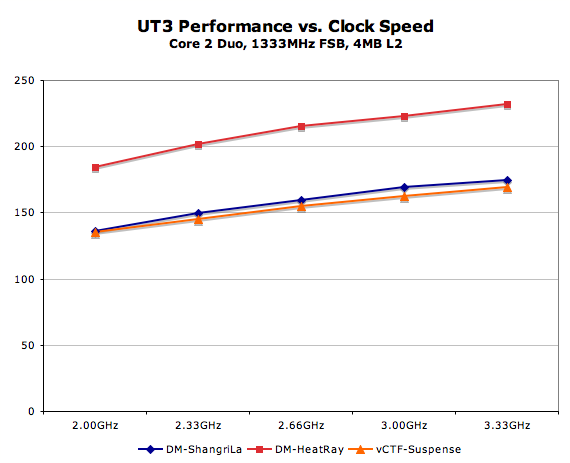 At 1024 x 768, a reasonably CPU bound resolution, the curve isn't as steep as you'd expect. Over a 66.5% increase in clock frequency, overall performance goes up less than 28%. Things like L2 cache size and microprocessor architecture in particular seem to matter more here than raw clock speed.