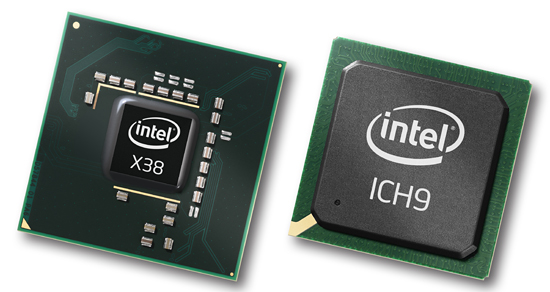 "Half our life is spent trying to find something to do with the time we have rushed through life trying to save."
A plausible quote today from the great American Humorist, Will Rogers, but certainly not as famous as Clara Peller's quote in the main title while getting her 15 minutes of fame at Wendy's. It was on September 18th, 2007 that we started our X38 performance preview with this tag line: "The launch of the Intel X38 chipset is just a few days away and we have a feeling the product managers and press relations personnel in and around Santa Clara are a bit nervous at this point...." Were we ever wrong about that date, though the product managers and press relations personnel being nervous can't be far from the truth. As it turns out every previous date we have suggested, confirmed, or published concerning the X38 launch has been incorrect.
Why? There are a myriad of reasons but it all comes down to a lack of communication and planning in our opinion. It seems as if everyone was on the X38 Express bus, but sadly nobody was driving it correctly. Sure, our favorite drunk uncle was taking us for a joy ride in August, then our bipolar sibling had the wheel in September, and we entered October with our driver's education challenged child at the wheel.
Well, here we are on October 10th and the bus has finally pulled into the station. Unfortunately, it seems we have lost a few passengers on the way. We looked around the bus as it pulled in and noticed the usual website reviewers, a few engineers, a couple of marketing people with their heads still spinning, and Mr. Gigabyte and Mr. ASUS were still on board - though with a weary and beaten look. Apparently the ladies and gentlemen from MSI, Foxconn, ECS, DFI, abit, Biostar, and even Intel were missing, just like their X38 products are today. Did they jump ship for safety, or were they thrown from the bus? Maybe a little of both....
We pulled out our notes from Computex (early June 2007) and started looking at the dates, with the first one being from directly from Intel that stated the X38 and G35 were launching within 90 days. Fair enough, and we even heard rumors that it was really looking like the end of July based on how well the initial samples were performing. We tried to get an official date and were told late August to early September was still doable. Privately, during June, we still were being told late July. July came and the new schedules were late August or so, exactly what we were officially told at Computex.
Near the end of July we started to hear whispers of a delay - a minor delay at that - but still in the September time frame, though later in the month. This was completely understandable; everyone has delays (including yours truly being double guilty as we speak). Our first sample boards arrived in early August from several manufacturers and off to work we went on the shakedown phase.
The boards appeared to be very solid, but had some of the typical problems you see early on in the process. Our major concerns revolved around the lack of noticeable performance improvements in overclocking and memory performance over the quickly maturing P35. These are two points that Intel had made sure to emphasize as a selling point of X38 for the enthusiast market; however, everyone was convinced that the upcoming BIOS improvements would make a difference. It turns out BIOS updates would help to some degree, just not in the time frame we expected.
Finally in late August, all of the possible release dates we had been given for several weeks were officially nailed down to September 24th - well it was the 17th but that is another story. The manufacturers were comfortable with having supply on that date and some even envisioned the P35 launch situation where boards were in user hands before the launch and perhaps even before the review sites had them. We felt safe enough to provide a preview of the
Gigabyte GA-X38-DQ6
on September 4th and all was still clear at that time for a 9/24 launch.
Little did we know that the silicon we were testing was about to be changed due to some technical issues found at the last minute. Not only was the X38 chipset being revised, but it appeared in most cases the board components would need to be changed as well. This left the manufacturers scrambling (and Intel as well). Initially the launch on the 24th still had a green light, but it would occur in a limited fashion, just like what we have today. We found out right after our
ASUS preview
article on the 18th that Intel decided to move the launch date to October 11th. We were disappointed, as several weeks of testing, feedback, and work at the expense of other activities left us wondering about the whole process. It was about to get a lot worse.
It seems that although the newly revised X38 and board layouts were basically ready by late September, the BIOS microcode was still undergoing significant changes and chipset production had not ramped back up quickly so supply was going to be tight for the Tier One suppliers and even worse for the Tier Two companies. Another week went by and confident that the release schedule could be improved, the performance NDA embargo was moved back to October 9th or 10th depending on your time zone.
However, this date was a shot in the dark as it turns out only ASUS and Gigabyte have product ready and it is slowly being introduced into the channel at this time. Besides supply being limited, so is choice - something we tend to take for granted in the vast world of PC components. Invariably, this leads to high prices, frustration, and sometimes being the guinea pig at new product launches.
A few who have bought the X38 boards early have probably experienced those feelings, as the initial BIOS spins are not up to speed in regards to performance or compatibility. Intel has been working diligently - at times frantically - to optimize the BIOS microcode and assist manufacturers with optimizing their X38 boards. We have seen this pattern play out several times, in particular the P965 launch is similar in this regard, but we thought Intel had nailed the launch process with the P35. Unfortunately, we in turn got nailed with the X38 launch process, as did many early adopters of the product.
Our preview today is just that: we are only discussing the chipset specifics and not showing board results, at least yet. The reason for this is that over the course of the last five days, we have received a total of seven BIOS releases for the two retail boards we have on hand. We tested five of these releases and let the manufacturers know our thoughts about them. Up until the last BIOS updates a day ago from Gigabyte and ASUS, our reviews of their flagship products were not going to be very positive. It is one thing to show progress in a preview article and talk about potential, it is a whole other subject when it comes to released product.
However, since the last BIOS releases arrived right before the chipset was officially announced, we decided to test and report with these BIOS spins that will be publicly available. We have already noticed several improvements ranging from 4x1GB compatibility being greatly improved to performance enhancements that are starting to show the strength of the X38 chipset. By no means are these BIOS releases perfect yet, but at least we have the opportunity now to show results with various components and memory configurations - several of which did not work correctly or at all just a few days ago. In fact, a few of the BIOS releases from last week seemed to make the boards worse, and we could tell they were rushed out the door to meet the launch schedule.
That brings us to the review candidates, which total three boards at this time. We have the Gigabyte GA-X38T-DQ6, Gigabyte GA-X38-DQ6, and the ASUS P5E3 Deluxe, and reviews will be published over the coming days. Additionally, the ASUS Maximus boards have shipped and should arrive shortly. Where are the other boards you might ask? Well, it appears from the chipset delays, BIOS microcode changes, and supply schedules that boards from the likes of abit, MSI, and Foxconn should show up in the next couple of weeks with others hitting the market in early November. In fact, Intel's own Bone Trail board now has a target date of "Later in Q4". And that just about sums up this whole launch process.